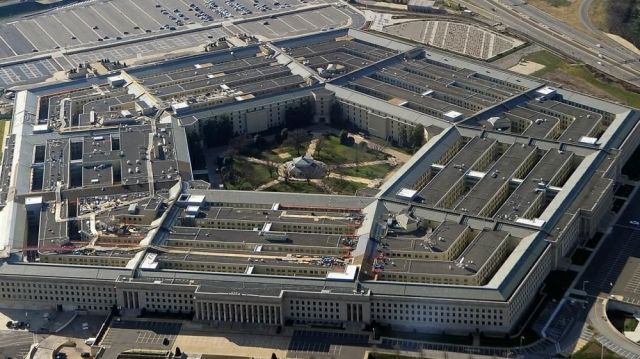 ---


In the latest instance of negligent bookkeeping at the Pentagon, its Defense Logistics Agency has failed to account for more than $800 million intended for construction projects, Politico has revealed citing an audit by Ernst & Young.

The Defense Logistics Agency (DLA) does not have the proper paperwork to account for at least $465 million it allegedly spent on construction projects completed in the fiscal year that ended September 30, 2016, an Ernst & Young audit discovered.

Furthermore, the agency lacks sufficient documentation for another $384 million spent on construction that is still "in progress."


Pentagon blocks release of key data on Afghan war as violence escalates
In addition, Ernst & Young said that computer equipment assets worth some $46 million were "inappropriately recorded" as belonging to DLA, with the agency unable to produce documentation for another $100 million in computer systems.
"We cannot determine the effect of the lack of sufficient appropriate audit evidence on DLA's financial statements as a whole," the report concludes, according to
Politico
.
The audit raises concerns about the oversight of the Pentagon's spending, as Trump is pushing to increase the US defense budget to $716 billion for 2019.
The agency, with a budget of roughly $40 billion per year has vowed to address the deficiencies highlighted by the audit.
However, keeping track of some 25,000 DLA employees who oversee millions of orders from all US armed services units across the globe could prove to be a challenging task.
"The key is to use auditor feedback to focus our remediation efforts and corrective action plans and maximize the value from the audits. That's what we're doing now," the DLA said in a statement.
Pentagon warns US forces after fitness trackers reveal locations
"The initial audit has provided us with a valuable independent view of our current financial operations," Army Lt Gen Darrell Williams, the director of the agency, said of the findings.
"We are committed to resolving the material weaknesses and strengthening internal controls around DLA's operations."
This article originally appeared on
Russia Today
COMMENTS
Comments are moderated and generally will be posted if they are on-topic and not abusive.
For more information, please see our Comments FAQ