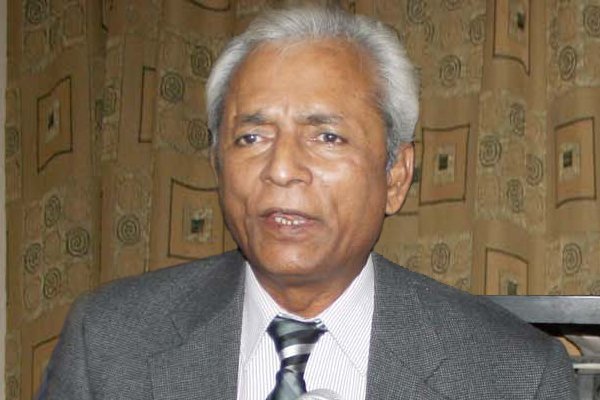 ---
ISLAMABAD: The Supreme Court has refused to entertain an appeal from PML-N leader Nihal Hashmi against his conviction and disqualification on the charges of contempt of court.

The SC registrar office on Saturday returned Hashmi's appeal against the top court's February 1 judgment, raising three objections.

Hashmi, through his counsel Kamran Murtaza, filed an appeal last week for suspension of the court order.

Murtaza told The Express Tribune that the registrar office objected to the facts that the power of attorney was not signed by the applicant, nor was a certified copy of the judgment attached. He said the appeal would be filed again today (Tuesday) after removing all objections, adding that Hashmi was still in Adiala jail.

Nehal Hashmi sentenced to one month jail time in contempt of court case

In his appeal, Hashmi has argued that since one member of the bench – Justice Dost Muhammad Khan – abstained, a new bench is required to be constituted to conduct fresh hearings. He also wonders why his unconditional apology was rejected when the bench had twice got amendments in the text of apology done during the hearing.

Kamran, also the Pakistan Bar Council vice chairman, said he was trying to act as a bridge between the government and the superior judiciary, but he added that the gulf between the two was instead widening by the day.

"I was the one who persuaded Nehal Hashmi to tender an unconditional apology before the bench," he said.

The Supreme Court had on February 1 disqualified the ruling party senator for five years from being elected to any public office after finding him guilty of threatening judges in a speech last year.

The court in its verdict in the contempt case also sentenced Hashmi to one-month imprisonment, besides slapping on a fine of Rs50,000.

Nehal Hashmi admitted to hospital after chest pain

The top court had served a contempt notice on Hashmi following his speech to party workers in Karachi last year, in which he had threatened members of a joint investigation team appointed by the Supreme Court to probe allegations of offshore wealth against the Sharif family.

Hashmi had targeted 'enemies' of the former prime minister whose disqualification case was being heard by judges of the apex court at that time.

After Hashm's disqualification, the court had taken notice of contemptuous speeches of two other PML-N parliamentarians. Minister of State for Interior Talal Chaudhry and Federal Minister Danyal Aziz have been summoned by the top court respectively on February 6 and 7 for criticising the judiciary.