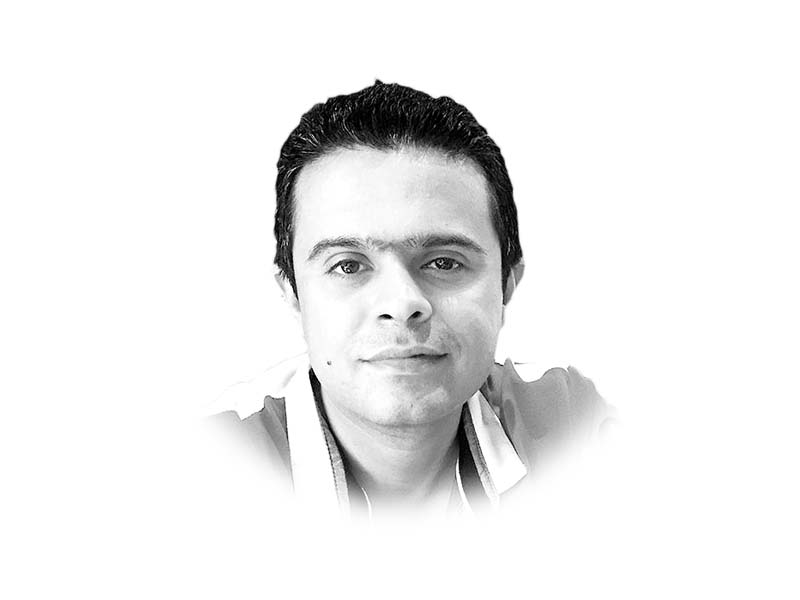 ---
From our neighbourhood bakery to nearby auto workshop and from the furniture showroom to next-door bookstore, most of us know hundreds of micro, small and medium enterprises in our immediate vicinity. How many of these have we seen growing over the years? Perhaps, not many. And most of the ones that have grown, have grown only marginally.

Nine out of every 10 businesses in Pakistan within the formal sector are small and medium enterprises (SMEs). This is not counter-intuitive as SMEs are businesses with annual sales up to Rs800 million and up to 250 employees for manufacturing and services sector and 100 for trading companies. Rarely do we see businesses around us beyond this threshold. In fact 99% of all SMEs are 'micro', employing even 10 or fewer people.

Although SMEs in Pakistan employ 80% of non-agricultural labour force and contribute about 40% to the national GDP, there has been no affirmative action to support them. Various studies have attempted to identify the constraints faced by SMEs. They invariably point towards unreliable and unaffordable energy; rampant corruption and rent-seeking, ever-changing tax policy with uncertain tax rates and limited access to finance. Yet not much has been done about them.

If we are serious about enabling SMEs to move up the ladder, we need strong political commitment. Do our political leaders even care about such issues and have the requisite understanding to deliver on such an ambition? It might be interesting to look at the political manifestos of the three major political parties.

The PML-N's 2013 manifesto for instance is committed to establishing a Technology Up-gradation Fund to support new investments in priority sectors, establishing an Equity Fund to encourage Pakistani companies through acquisitions of overseas brands, setting up an EXIM (Export-Import) bank, adopting cluster development approaches and creating one million new jobs within the SME sector.

The PPP's 2013 manifesto promised credit accessibility for SMEs and encouraging commercial banks to develop their SME portfolio, especially for women, encouraging setting up of business support services and creating training centres.

The PTI's manifesto pledged rural industrialisation through 'village devolution model', supporting 'finance support systems, technology and market linkages' for SMEs, setting up business support organisations and 'reorganising and liberating small enterprises from the control of bureaucracy and politicians'.

It seems that importance of SMEs is not altogether lost on political parties, but they vary in their promises. The PML-N's manifesto is the only one with some concrete recommendations. The PPP, on the other hand, made modest promises, whereas The PTI's commitments were fairly vague and rhetorical.

On delivery, however, there is not much difference. While there have been a few sporadic SME support initiatives in all provinces without any demonstrated success such as cluster development studies undertaken by the Punjab Small Industries Corporation, interest rate subsidies by the Sindh Enterprise Development Fund and project for Economic Revitalisation of Khyber-Pakhtunkhwa and Fata, it is quite clear that this progress remains far from the promises that were made.

Moreover many important dimensions have escaped the political agenda altogether. For instance, inefficient capital markets remain a major impediment, discouraging medium-sized enterprises to go for initial public offering, whereas absence of credit history database prevents collateral-free borrowing for small enterprises. On regulatory constraints, SMEs face the brunt of government's inefficient and predatory behaviour, and many would rather remain small than grow and have to bear a disproportionate regulatory burden.

SMEs need an integrated solution that addresses the multiple constraints they face. Isolated attempts to address one or two of the constraints risks shifting from one binding constraint to the other and are unlikely to provide the required boost to SMEs.

With new elections in the offing, this is high time for political parties to take stock of their promises made in 2013 and delivery against those. It will be interesting to see how they would promise to fix the economy and SMEs during the next term.

Published in The Express Tribune, February 6th, 2018.

Like Opinion & Editorial on Facebook, follow @ETOpEd on Twitter to receive all updates on all our daily pieces.