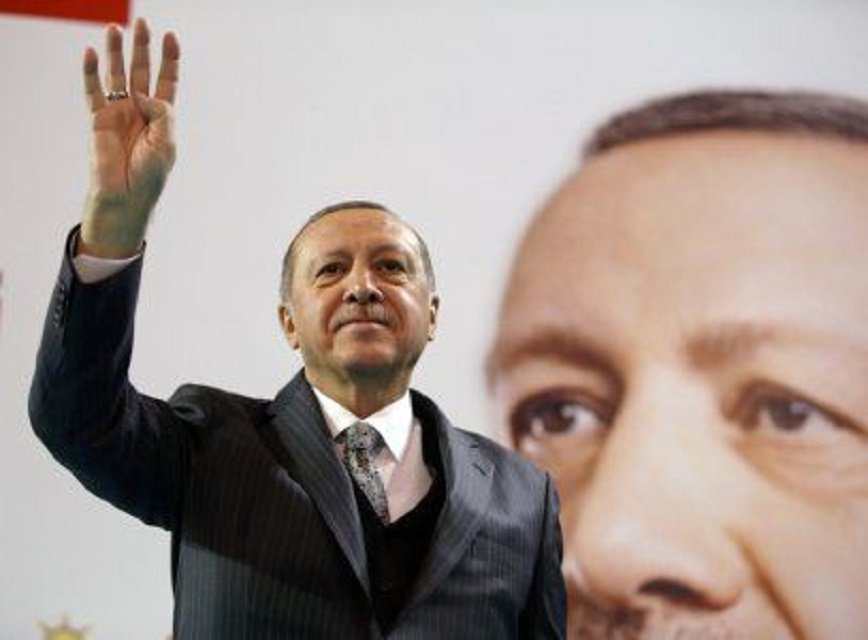 ---
VATICAN CITY: Turkish President Tayyip Erdogan flew to Italy on Sunday ahead of talks with Pope Francis that are expected to center on Jerusalem after US President Donald Trump recognised the holy city as the capital of Israel.

Jerusalem is home to sites holy to the Muslim, Jewish and Christian religions, and Trump's recent announcement that he would move the US embassy to the city alarmed many allies, who say the decision could doom Middle East peace efforts.

Erdogan previously clashed with the pope when Francis, in 2015, became the first head of the Roman Catholic Church to publicly call the 1915 killing of as many as 1.5 million Armenians "genocide" - something Turkey has always denied.

Seven Turkish soldiers die in Syria, including five in tank attack

But the two men have found common ground over Jerusalem, speaking by phone after Trump made his announcement in December and agreeing that any change to the city's status should be avoided.

Before leaving Turkey, Erdogan said the United States had isolated itself over Jerusalem, which the Palestinians want to share with the Israelis as their future capital.

"In the process ahead, come on and accept Jerusalem as the capital of Palestine. This is the point that is to be reached. We are now working for this," he told reporters in Istanbul.

Erdogan is due to see the pope on Monday in what will be the first visit to the Vatican by a Turkish president in 59 years.

The two men are also expected to discuss the situation in Syria and Iraq as well as humanitarian aid and refugees.

Turkey says France 'cannot give lessons' over Syria

Turkey last month sent troops into neighboring Syria to attack Kurdish People's Protection Units (YPG) fighters near its southern border. Turkey sees the militia as a terrorist group and an extension of the outlawed Kurdistan Workers' Party (PKK), and has shrugged off criticism at home and abroad over the operation.

Demonstrations are expected in Rome to mark Erdogan's visit and some 3,500 police and security forces will be on duty. In an interview with La Stampa newspaper, Erdogan dismissed the likely protests.

"I don't speak to people who support terrorism. I only speak to those who fight it," he was quoted as saying.

The Turkish leader is also due to meet Italian President Sergio Mattarella and Prime Minister Paolo Gentiloni on Monday, as well as local business leaders.

"You are only 11th when it comes to the number of foreign companies active in Turkey, we need to improve that," he told La Stampa.