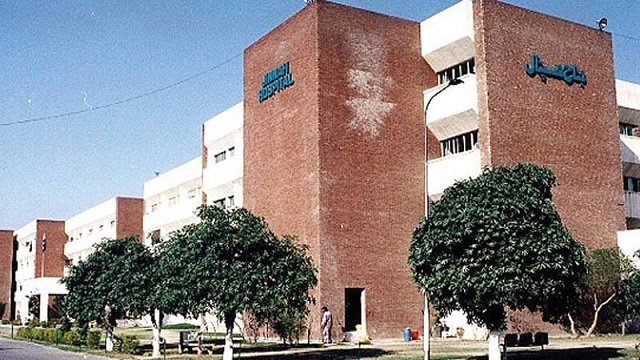 ---
LAHORE: Punjab Specialised Healthcare and Medical Education Department Minister Khawaja Salman Rafique paid a surprise visit to the blood bank and the emergency department of Jinnah Hospital on Saturday night.

On information of the arrival of the minister, Medical Superintendent Dr Sohail Saqlain reached the hospital. Rafique inspected the services provided by the blood bank. He called Institute of Blood Transfusion Services Director Dr Zafar Iqbal to the hospital and directed him to take necessary steps immediately for improving conditions in the blood bank.

He directed increasing staff in the blood bank to provide better services to the patients and reduce the long queues. Rafique said that new equipment and additional staff will also be provided. Later, the minister visited the emergency department of the hospital and reviewed the arrangements for treatment and cleanliness in the emergency and expressed satisfaction over the arrangements. He was happy to see influenza counters operational along with uniformed staff.

Rafique appreciated the hospital staff on wearing proper uniform and displaying the badges of their names. The minister appreciated the hospital administration for putting its efforts for maintaining cleanliness and ensuring appropriate arrangements for the provision of medical treatment in the emergency department of the hospital.

DQCB meeting

Moreover, Punjab Primary and Secondary Health (P&SH) Minister Khawaja Imran Nazir presided over a meeting of the secretaries of District Quality Control Boards (DQCBs) to evaluate the performance of DQCBs regarding Central Drug Sales License Policy on Sunday.

Senior officers of the department as well as district officers attended the meeting. The meeting reviewed the pending and missing cases and monthly progress of all the districts. Nazir showed his satisfaction on the overall performance of the DQCBs; however, he expressed displeasure against few districts which failed to conduct DQCBs monthly meetings.

Nazir directed to constitute a technical committee who will submit proposals regarding improvement and facilitation in the system.

Published in The Express Tribune, February 5th, 2018.