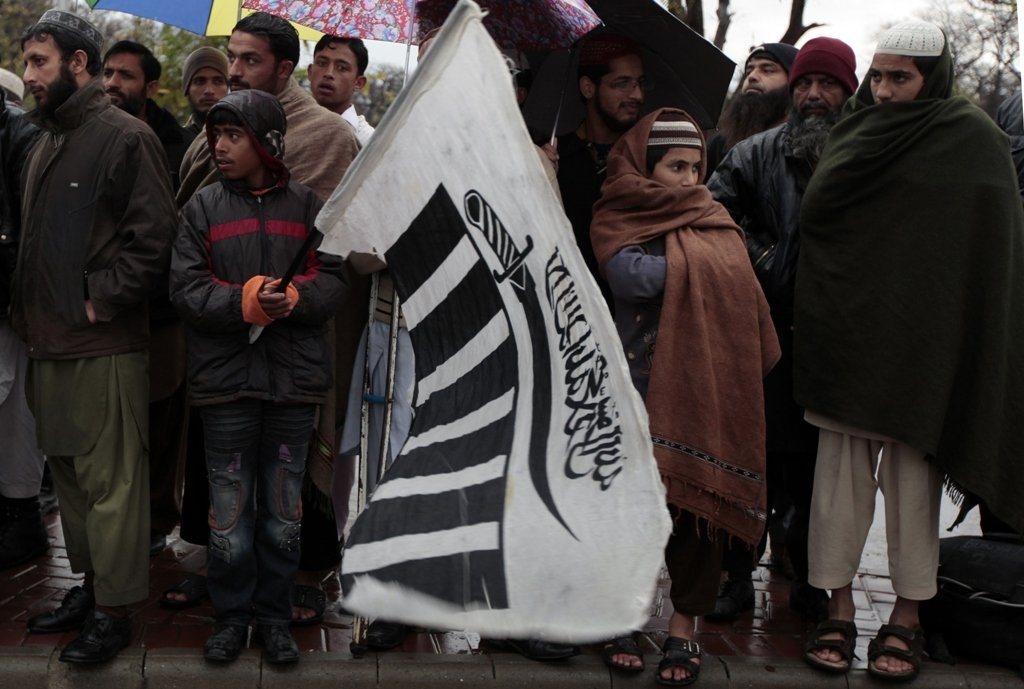 ---
LAHORE: Punjab Chief Minister Shehbaz Sharif on the occasion of Kashmir Solidarity Day, said in his message that February 5 offered us an actual opportunity to pay tribute to the unparalleled commitment of Kashmiris for attainment of their right to self-determination.

This day reminded the global community to play their proactive role in the light of UN resolutions to provide Kashmiris with their right to determine their political future; he added.

He said that we all salute them for their unending sacrifices in this voyage. He said that denial of right of self-determination to the Kashmiris highlighted the flaws in moral, diplomatic and political behavior. Durable and peaceful solution of Kashmir issue was essential for bringing stability in South Asia and was pivotal to fully benefit from the collective and human resources of the region, he added.

He said that PML-N had always projected the Kashmir cause at every national and international forum and also stressed for the need of a diplomatic solution in the light of resolution of the Security Council in accordance with the demands of the people of Kashmir. "We will keep calling on the national and international forum for their rights," he added.

He assured Kashmiris that people of Pakistan will never abandon their unflinching support for them. He said that Kashmiri people were facing atrocities with courage and India could not deprive them from their due rights for long. He said that the Pakistani people have always raised their voices against the oppression and abuse of human rights by the Indian forces in occupied Kashmir.

He reaffirmed steadfast support of the people and the government of Pakistan to Kashmiri brothers and sisters in their struggle to achieve their inherent right to decide their future through self-determination. He said that in today's democratic and media dominating era, it was unfortunate to deprive the Kashmiri people from their basic right through this tyrannical detention.

By observing the day of solidarity of Kashmir, we have to reiterate the commitment to continue political, moral and diplomatic support to Kashmiris in their struggle, he added.

PAT chief speaks up

Pakistan Awami Tehreek (PAT) Chairman Dr Tahirul Qadri has said that Kashmiries have sacrificed a lot for plebiscite which was their lawful and globally recognised right. The international community must pay respect to their sacrifices and the issue Kashmir must be solved in the light of U.N. resolutions, he added.

In his message on Kashmir Solidarity day, he said that Kashmir must be demilitarised, civil right of Kashmiries must be respected and international human rights bodies should be allowed to visit the occupied valley.

He said that United Nation and international communities especially America, UK should play their roles in finding solution of the Kashmir issue. He said the third generation of Kashmiries was struggling peacefully and their only demand was plebiscite; world community must take their peacefulness as an opportunity and pay them back what they rightfully deserve.

He said that Kashmiries had laid down over one lakh lives in their struggle. These sacrifices were a proof that Kashmiries were not prepared to accept domination of India at any cost.

He said now Kashmiri youth were struggling for plebiscite and their struggle will be fruitful as none can deter commitment. He said that the government of Nawaz had remained opportunistic about Kashmir issue, removed the issue from diplomatic conferences, even news bulletins and reduced her role to statements on few specific occasions. It was pity that the parliament never questioned PML-N's government for putting Kashmir issue in cold storage, he added.

He said as Nawaz Sharif remained silent on Kulbushan's matter despite its grave nature, we cannot expect him to play any serious role on the issue Kashmir. He said that since all Kashmiries were on the same page for their right of plebiscite, if global powers were serious about peace in the region, then they must play their role for implementation of UN resolutions about Kashmir. This was the only way to ensure durable peace in the region, he added.

JI workers rally

In solidarity with Kashmiris, Jamaat-e-Islami's female workers and children took out a rally in Bahawalpur from Farid Gate to GPO Chowk. Hundreds of female workers along with children participated in the rally.

While addressing the rally, Jamaat-e-Islami Parliamentary Leader Dr Syed Wasim Akhtar said that Nawaz Sharif attitude of Pakistani leadership in regard to Kashmir was unacceptable and condemnable; Kashmiris wanted association with Pakistanis, this was the reason that for 70 years India could not suppress the right of Kashmiris to choose their affiliation. He added that role of Qazi Hussain Ahmad in this regard can never be negated.

He said that Kashmir Day was the gift of Qazi Hussain Ahmad, eight lac Kashmiris attended the funeral of Burhan Wani which proved that they wanted freedom from India's illegal occupation.

He said that Jamaat-e-Islami supported the cause of Kashmiris and had tried to raise voice against the atrocities in Kashmir at every platform.

While addressing the rally, Dr Samina Rohi said that time had come to launch the decisive struggle to put an end to illegal occupation of India in Kashmir. "Kashmir is the carotid artery of Pakistan and Paksitan's population wanted the same," she added. Sustainable peace could not come in South Asia until the issue of Kashmir was not resolved, she added.

Published in The Express Tribune, February 5th, 2018.