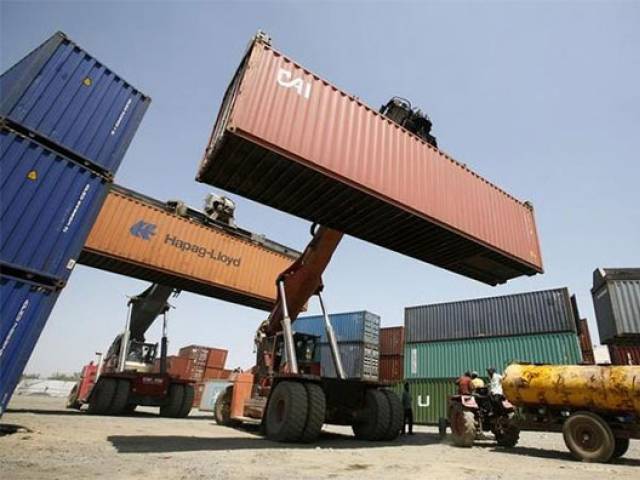 ---
KARACHI: Pakistan and Indonesia – despite close political relations - have been trying to increase bilateral trade with insignificant success. The little success achieved has been lopsided in the latter's favour.

Indonesia, the world's fourth most populated country, has significantly increased its exports to Pakistan in the last few years. Pakistan, the world's sixth most populated country, on the other hand has been unable to increase its traditional exports (like textiles, grains, fruits, vegetables) in which it has an edge over other countries.

So where does the main problem lie? The main problem is with Pakistan's policies and its exporters and not Indonesia's acceptance of Pakistani products.

Strengthening Ties: Egypt investors eye Pakistan

There is nothing wrong in doing trade with Indonesia despite the huge trade deficit. But what should be a concern for Pakistani policymakers is that the country is unable to take benefit of this trade relationship despite having huge export opportunities.

"Indonesia is a fast growing economy whose trade is increasing with almost every other country. So it is our fault if we are unable to increase our exports to Indonesia," Federation of Pakistan Chambers of Commerce and Industry (FPCCI) Vice-President Waheed Ahmed commented.

Trade between Pakistan and the Southeast Asian giant has been growing strongly for the last couple of years. The volume of bilateral trade grew from $700 million in 2010 to $2.3 billion in 2016, up 229%.

"Pakistan's problem is that it is not ready to explore Far-Eastern markets, including Indonesia. Unless, our exporters go for innovation and branding, the situation is not going to change," said Ahmed.

The two countries signed the Comprehensive Economic Partnership Agreement (CEPA) in 2005 and the preferential trade agreement (PTA) in 2012, which became operational in 2013.

Just as experts warned, the situation turned horrible for Pakistan since the implementation of the PTA in 2013.

During the recent visit of Indonesia's President to Pakistan, Commerce Minister Pervaiz Malik accepted that the imbalance in bilateral trade following the implementation of the PTA raised questions about the viability of the agreement and threatened the transformation of the original plan into a free-trade agreement (FTA).

According to a Pakistan Business Council (PBC) report of 2015, high potential items left out of the PTA between Pakistan Indonesia include three plastic items with trade potential of $140 million and 16 cotton items with trade potential of $500 million.

Indonesia's exports to Pakistan increased from $1.2 billion in 2012 to $2.2 billion in 2016-17 while Pakistan's exports to Indonesia unfortunately declined from $196 million to $137 million.

Pakistan's major exports to Indonesia include textiles and clothing, rice, vegetables and fruits (mainly oranges) while its major import item from Indonesia is palm oil.

"Pakistan can increase its rice exports to Indonesia but there are many structural issues," said Jawed Ali Ghori, managing director at Matco — one of the country's leading basmati exporter.

The Indonesian government directly imports rice which is why it is not easy for any basmati rice exporter to grab this market by just marketing its products there, he added.

Following the one-sided growth in bilateral trade, the two countries are now reviewing the PTA.

To address the imbalance, Indonesia has agreed to remove impediments to Pakistan's current exports and has unilaterally granted zero-rated market access for 20 priority items of Pakistan's export interest, including mangoes and rice.

Indonesia imports over $650 million worth of fruits and $550 million worth of vegetables annually. With over $650 million exports of fruits and vegetables, Pakistan can easily increase its exports to Indonesia.

Last year, Pakistan exported oranges worth about $19.8 million. Now that Indonesia has allowed quota free imports of oranges from Pakistan, fruit exporters believe the export of oranges could be increased by 40% this year.

PM Abbasi, Indonesian president discuss Afghan peace, trade ties

However, all these measures are not enough to make any significant impact on Pakistan's exports to Indonesia. These are just a fraction of the trade deficit that Pakistan is running with Indonesia – a trillion dollar economy that is expected to grow much faster in coming years.

The government and exporters need to come out of their shells and explore new markets instead of relying on traditional North American and European markets to increase exports.

The writer is a staff correspondent





Published in The Express Tribune, February 5th, 2018.

Like Business on Facebook, follow @TribuneBiz on Twitter to stay informed and join in the conversation.




COMMENTS
Comments are moderated and generally will be posted if they are on-topic and not abusive.
For more information, please see our Comments FAQ