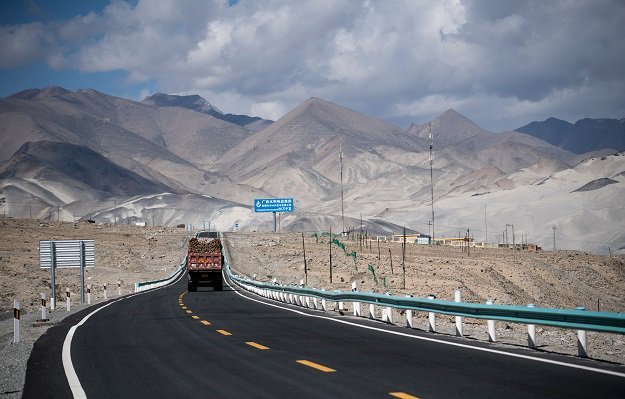 ---
ISLAMABAD: Pakistan will achieve 6% plus growth rate in 2018, according to several domestic and international estimates, breaking the vicious cycle of low growth in which it was trapped for last few years.

Understandably, this growth has been largely fueled by infrastructure spending, the China-Pakistan Economic Corridor (CPEC) and Public Sector Development Programme (PSDP) included.

CPEC-related flows alone accounts for around $22 billion, which is currently in the pipeline in the form of various power and infrastructure projects. Then there is ever-growing PSDP, which is Rs2,113 billion for 2017-18, including both federal and provincial governments.

Economic growth: Govt policies help 'boost investment in Punjab'

Pakistan's economic slowdown in previous years has always been attributed to energy availability and cost of electricity. We have now surplus electricity, forcing the government to change its policies to effectively curb the supply side. We have sufficient electricity and as recently announced by Nepra, its cost has begun to go down. If this trend continues, then the industrial sector will finally get what it always demanded.

New companies have lined up to enter Pakistan's auto market very soon. There are three new airlines slated to be launched in 2018. Pakistan's industrial growth rate, as indicated by large-scale manufacturing, is around 9%, the highest in decades. The corporate circles in the country's business hub Karachi seem to be generally satisfied with the current economic policies. As a senior corporate leader recently quipped, commenting on the new economic team, we have a democratically-elected technocratic team in Islamabad.

Challenges aplenty

Yet, there are severe challenges. Pakistan recently devalued its currency by 5% to correct its 'over-valued currency'. That will give a boost to the nominal value of our exports, but is likely to enlarge the trade deficit even faster. The trade deficit has ballooned and crossed $40 billion. Pakistan has relied heavily on remittance receipts to offset Balance of Payment deficits.

A sudden surge in the repatriation of labour working in the Middle East has cast doubt on this strategy. Both the number of new labour going abroad and remittance receipts is falling rapidly.

Balance of payment crises in Pakistan has led to IMF bail-outs and it is likely to be forced into that direction again. Resource gap is huge, especially because of the Domestic Resource Mobilisation. Tax base continues to be narrow despite a steady growth in tax collections.

A recently released scorecard, which measures economic performance after every six months, has given a passing 58% in economic revival. According to the scorecard, out of 54 electoral promises made by the PML-N to revive the economy, there has been some progress in 40 promises. On 14 promises, the scorecard has assigned a zero score.

Amongst the achievements, the scorecard counts doubling of GDP growth rate, increase in investment, elimination of energy shortage, control over budget deficit, curtailment of inflation, low interest rates, financial and capital market reforms, increase in the commercial credit, and an improvement in the tax-GDP ratio.

The scorecard counts deterioration of regulatory environment, no privatisation, absence of tax reforms, presence of anti-export bias and narrow tax base as major shortcomings.

It is evident that for economic revival, the PML-N government relied on a strategy of fresh investment, supported by lower commodity prices, and balance of payment support, rather than confronting any major structural challenges, such as tax rationalisation and regulatory reforms.

Academia-industry links key to economic growth

However, sans wide-ranging reforms, we cannot unlock the potential that Pakistan's vibrant economy holds within. There is too much capital available within the country which is not finding good projects.

Nevertheless, economic growth has been revived and energy security has been obtained. Pakistan is poised to a take-off, but it has reached this stage many a times before, and only long term political stability and serious reforms can ensure that the flight is not aborted again.

Pakistan's recent growth spurt is a result of induced demand rather than spontaneous delivery. But one should hope that even in case of induced demand, the alarms of economic delivery are not necessarily false.

The writer is the founder of PRIME Institute, an independent think tank based in Islamabad

Published in The Express Tribune, February 5th, 2018.

Like Business on Facebook, follow @TribuneBiz on Twitter to stay informed and join in the conversation.




COMMENTS
Comments are moderated and generally will be posted if they are on-topic and not abusive.
For more information, please see our Comments FAQ