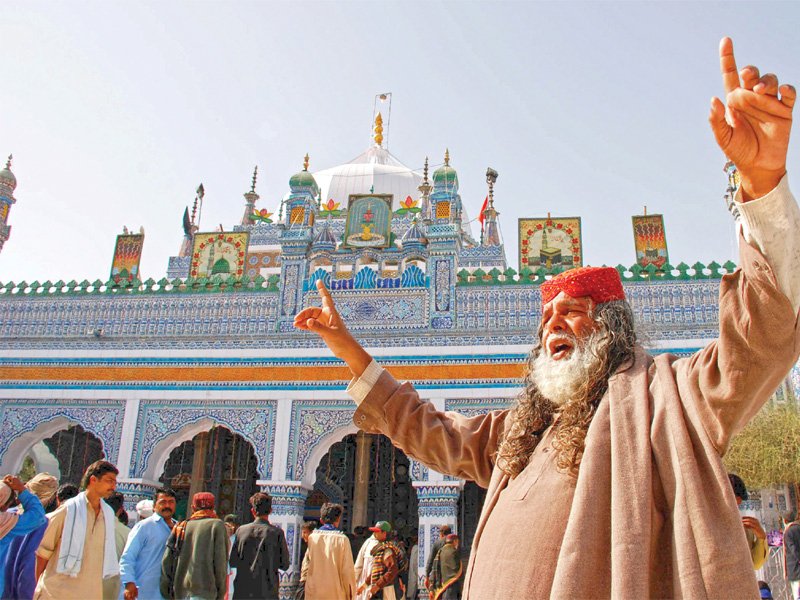 ---
KARACHI: Speakers emphasised that Shah Abdul Latif Bhittai's poetry contained a universal message of peace on the first day of the First International Latif Festival on Saturday.

A large number of scholars, intellectuals and literary figures attended the two-day festival organised by the Siraj Institute of Sindh Studies at the Pearl Continental Hotel. The speakers highlighted different aspects of Bhittai's poetry and his influence on people, including other Sufi scholars of his time and those who came after him.

The talk of Dr Ayesha Siddiqa was titled 'Changing Face of Sufism in South Asia'. Not everyone could embark on the journey of sufism, Dr Siddiqa said, adding that only those could adopt the path of sufism who were self-conscious and could engage in introspection and self-denial.

Quoting writer David Gilmartin, she said that pirs played an important role in supporting the creation of Pakistan and were equally vocal in demanding that the new state for Muslims of India be Islamic. According to her, many people misunderstood sufism, believing that it was a tradition led by non-conformists.

Bilawal draws comparison between Benazir and women in Bhitai's tales

"The popularity of sufis amongst ordinary people was both a strength and weakness. It turned into a weakness when it became institutionalised and was sought after by rulers and the ruling elite," Dr Siddiqa said.

The scholar went on to say that a new narrative was needed to promote sufism. People no longer had the capacity to differentiate between sufi love and the madness of extremist religious clerics, Dr Siddiqa said, adding that discourse on sufism in South Asia would often only talk about shrines and the families that took care of those shrines.

Other speakers who spoke on the first day of the festival included Amjad Siraj, Syed Mazhar Jameel, Dr Suleman Shaikh, Noorul Huda Shah, Naveed Siraj, Dr Fahmida Hussain, Jami Chandio and Imdad Hussaini.

Besides speaking on Bhittai, the speakers also touched upon other sufi poets including Sachal Sarmast, Rumi, Bulleh Shah and others. It was pointed out that besides poetry, sufi saints also used mediums of music and dance to bring change in people and make them think differently. Sufis also tried to mitigate differences among religions and nations, the speakers said. The festival also featured a musical performance by sufi singer Abida Parveen.