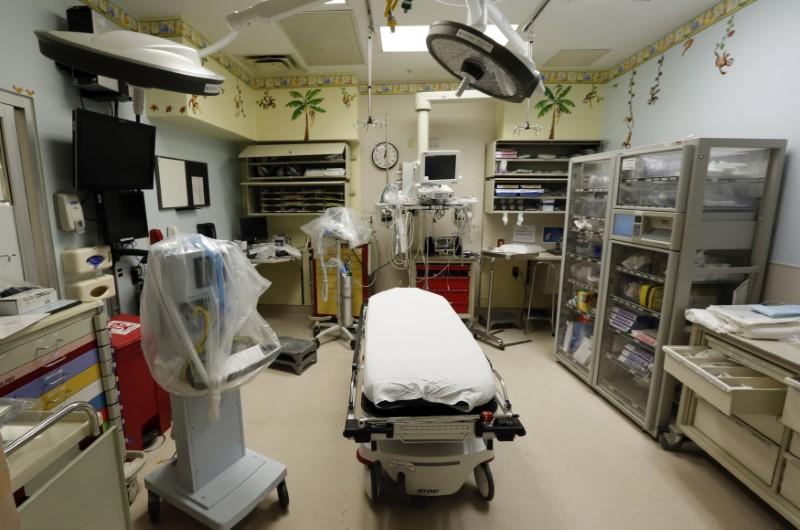 ---
PESHAWAR: The Khyber Pakhtunkhwa (KP) government has decided to attach three of Peshawar's secondary care hospitals with nearest possible Medical Teaching Institution (MTI) in a bid to reduce burden on tertiary care hospitals and maintain World Health Organisation (WHO) standards.

According to a working paper issued by the K-P health department, the hospitals have been matched in accordance with their geographical locations; Nahaqi Hospital will be affiliated with MTI Lady Reading Hospital (LRH), Civil Hospital with MTI Khyber Teach Hospital (KTH) and hospital in Badabher area of the provincial capital has been matched with MTI Hayatabad Medical Complex (HMC).


Provision of health facilities govt's top priority: minister


The decision has been taken to strengthen finances, management, human resource and equipment and supplies of secondary care hospitals.

Meanwhile, the provincial health department also highlighted that two more Category-A hospitals were needed in the public sector preferably southern and eastern ends of Peshawar to reach standard bed per population ration in the district needed to fulfill health requirements of the residents of K-P.

It is pertinent to note that LRH, HMC and KTH tend to be overcrowded due influx of patients from outside the district as health facilities in the peripheries of Peshawar are not up-to mark owing to lack of resources, capacity to provide medical assistance.

"Sometimes patients at secondary care health facilities are referred to tertiary care hospitals for very minor ailments which can be taken care of at district level," the document issued by K-P health department reads.  "As a result, large numbers of patients from all over the province rush to the provincial capital seeking care for very basic health amenities."

"More than 90% beds are occupied in these hospitals which is beyond normal threshold level (80%), an optimal level to keep at least 20% beds reserved for any untoward event/mass emergency," it added.

According to district health information report, the LRH admitted 141,879 in 2016 while 89,890 were admitted at KTH and 74,366 at HMC.


Minister seeks support for technical assistance in health


Despite WHO's standard for the region at 20 beds per 10, 000 population, Peshawar has only 12 beds per 10, 000, the paper noted. It added that the strength of three tertiary care hospitals in Peshawar is 3,942 beds while eight Secondary Care Hospitals stand at 660, "In order to reach the WHO Standard of beds vs. population we would need 3,898 more hospital beds," the paper observed.

The data received from Naseerullah Babar Memorial Hospital, Molvi Ameer Shah Memorial Hospital and Sifwat Gayyur Memorial Hospital show them to be overburdened as well.
COMMENTS
Comments are moderated and generally will be posted if they are on-topic and not abusive.
For more information, please see our Comments FAQ