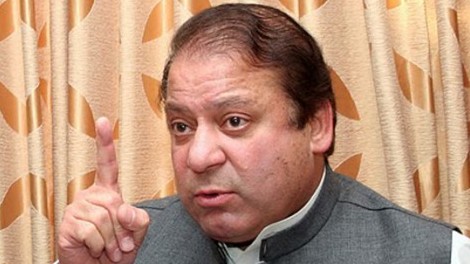 ---
ISLAMABAD: Just when the Supreme Court prepares for the 'final push' to press the government for implementing its verdict on the National Reconciliation Ordinance (NRO), the Pakistan Muslim League-Nawaz (PML-N) ratcheted up the pressure by issuing a call for 'respecting' judicial decisions.

After chairing a meeting of his party's top leaders in Murree, PML-N chief Nawaz Sharif told the media he wanted the government to take action against those federal ministers who benefited from the now-annulled NRO. Sharif said the government must not keep on 'imposing' corrupt individuals on the nation and should expel them from the cabinet. He, however, stopped short of naming anybody. "The government must implement all the judicial decisions instead of shying away from them," Sharif said in a first such direct call by any opposition leader. Some officials of his party, however, told The Express Tribune the opinion was divided during the meeting on whether the PNL-N should back any judicial decision on some clauses of the recently-approved 18th constitutional amendment.

According to them, some members urged the party leadership not to support the court on this issue because it would be considered a challenge to the supremacy of parliament. But, they added, an equal number of party's decisionmakers were of the view that the group should not look like standing on the government's side in case of any confrontation between the executive and the judiciary. The party also remained short of devising a strategy to win back its support in Hazara region where public opinion turned hostile against them after its decision to back the renaming of the NWFP as Khyber-Pakhtunkhwa.

A party stalwart from the region, Sardar Mehtab Khan Abbasi, refused to withdraw his resignation from the National Assembly seat despite a personal request by Sharif himself and by some other top leaders. Abbasi resigned from the seat to protest the party's decision to support the 18th amendment that renamed the province. The party, according to officials, considered two options— backing calls by people of Hazara to have a separate province or promising another amendment to change the name again—but it could not evolve consensus.

The top leadership of the party would meet again to take a final decision in this regard. Sharif, who returned from a foreign trip last week, blamed the government for what he saw a steep rise in the suffering of the people and urged the authorities to act decisively to mitigate them.

Published in the Express Tribune, May 26th, 2010.
COMMENTS
Comments are moderated and generally will be posted if they are on-topic and not abusive.
For more information, please see our Comments FAQ