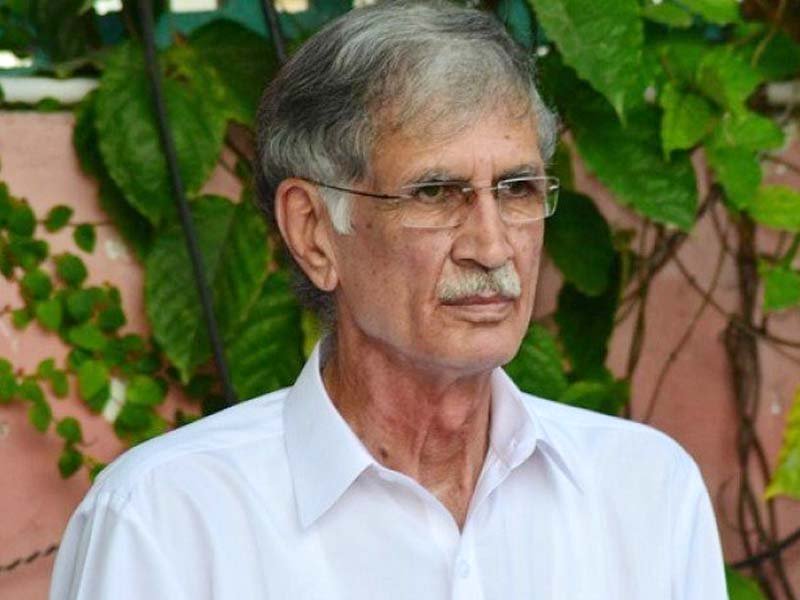 ---
PESHAWAR: In a bid to ensure that projects are completed on time, Khyber Pakhtunkhwa Chief Minister Pervez Khattak on Friday directed that civil work, social services and revenue generation at the lowest tiers of governance must be strictly monitored.

These directions were issued in a meeting at the Chief Minister's Secretariat in Peshawar on Friday to review the status of projects being supervised by the Local Government Department.

Khattak said that the government wanted transparency in the execution of schemes.

The meeting was told about the funds which have been released and which were spent at the district and Tehsil levels.

Khattak directed to enhance the capacity of different officials engaged in the provision of services, construction of civil work and revenue collection, adding that his government wanted a competitive environment for all bodies at the lower tiers of governance and assured to recognize and award them for efficient services and improved performance.

The chief minister added that said his government had taken a number of measures to improve performance including merit-based recruitment in all sectors, the introduction of online tendering and award of a contract in order to ensure total transparency in the entire process.

Hoping that quality of work matches expectations, he said that the existing quality of work and public complaints should be revisited and action should be initiated against corrupt practices anywhere and in any department of the province.

"We would never allow kickbacks and commissions at any layer of governance," he said, adding that wastage of resources should be seen as a crime.

"The capacity of officials at the lower tier of local government should be enhanced and necessary training should be arranged for the officials," he added.

Khattak underlined the need for quick execution of schemes, filling the gap between releases and utilisation of funds for the developmental schemes and readjustment of powers of officials of the local government department.

He directed the department to make its own decisions and that the finance department should limit its role to its prescribed mandate without meddling in the affairs of other departments as unnecessary dragging and interference of the finance department create hurdles in the developmental strategy.

Published in The Express Tribune, February 4th, 2018.