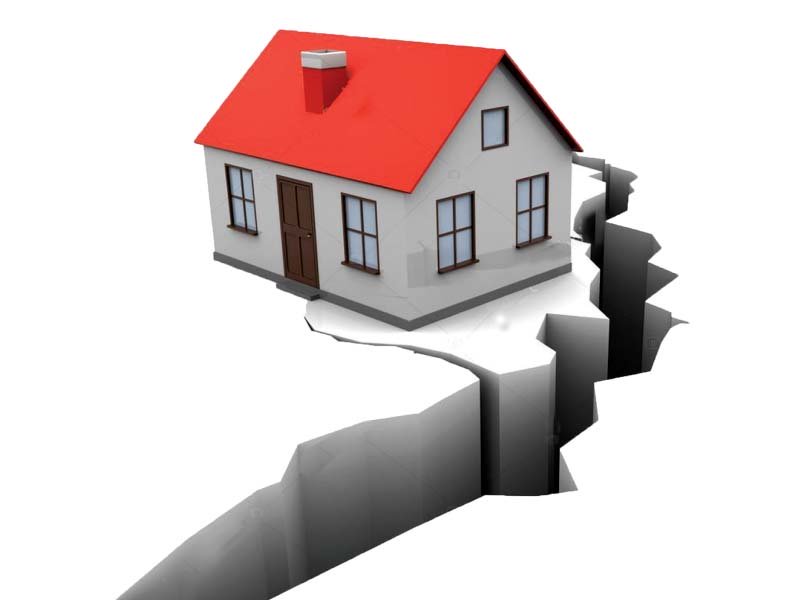 ---
LAHORE: We should expect more and stronger earthquakes as the tectonic plates move to form new mountain ranges in the plains of Punjab and Sindh. This was stated by Punjab University Department of Space Science Professor Dr Syed Amer Mahmood who has been studying tectonic plate movements.

Dr Mahmood, through his research, has predicted that a new mountain range will emerge in the region. The phenomenon, he said, was predicted by his teacher Professor Dr Shams, decades ago. "Dr Shams called the phenomenon in the region The Lahore Thrust. We have already witnessed one strong earthquake in 2015 and another recently in 2018, with many small jolts in-between".

He said the region must prepare to cope with continuous and increasing earthquakes in our cities. I also suggest installing seismometers in labs to monitor seismic activities. More importantly, the building codes, especially in Lahore, should be revised to handle earthquakes up to 10 on the Richter scale."

Dr Mahmood was of the view that large buildings, especially mega projects in the city, such as the Metro Line, should be fortified to deal with this situation. "Most damage, especially loss of life, during an earthquake is due to building collapse so we should prepare for that first," he added.

Many earthquakes originate in the region because of the intersection of three large mountain ranges, the Hindukush, the Himalayas and the Karakoram ranges, Dr Mahmood explained. "Another one in Tajikistan is the Pamir Plateau. These are formed by the collision of continental plates. The two plates colliding in the region are the Indian plate and the Eurasian plate," he added.

Dr Mahmood also predicted that a new mountain range would take shape in the region, starting at the Hindukush and it would stretch to India going through the planes of Punjab and Sindh.

"The whole region of Pakistan will become mountainous with a few planes in between." He said that some small mountains, which would become part of this range, were visible. He said that through his research, he had identified that Kirana Hills near Sargodha and Sangla Hills near Faisalabad were parts of this range. He said that the new range would include the Lahore Thrust, the mountains that would emerge in Lahore, and connect to Nagarparkar mountains in Sindh near Mithi. The range would then stretch in to India going through bordering areas of Sindh, he added.

Dr Mahmood said that a timetable could not be predicted as the timeframe for such phenomenon were calculated in geologic time period called the Holocene. He said that the process was ongoing and would continue with earthquakes being more rampant and increasing.

He also said that Islamabad was in danger as the Margalla range was an active fault line. "Because it is active, the Islamabad city can sustain substantial damage when an earthquake hits the region. The Salt Range could also collapse because of the active fault line in the region."

Published in The Express Tribune, February 4th, 2018.