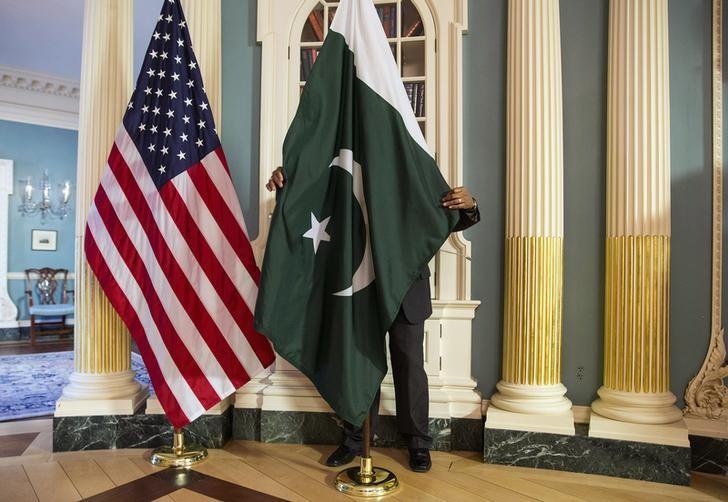 ---
Seriously, time is here to ask, is Pakistan helping America to fight terrorism in areas under its control or harbouring terrorists? The answer is not simple. It has bedevilled the past and present US administrations. It has left some Pakistani security analysts, intellectuals and senior media people bamboozled. The schizophrenic relationship between Pakistan and Afghanistan has gone on too long. This week alone, Pakistan is accused of plotting the deadly attacks that ripped Kabul. Afghan officials have "undeniable" evidence of such a claim. Pakistan denies it.

The truth, sadly lies somewhere in the middle. To look for answers is to look at perceptions, actions and statements by the General Head Quarters (GHQ), current and past. Admittedly, the cloistered GHQ shuts its door to reporters and likes to dole out crumbs via what its mealy-mouthed Inter-Services Public Relations (ISPR) dispatches to the press. But once in a while, the truth does come out. Recall, a bombshell by a former ISPR director general Maj Gen (retd) Athar Abbas who said that while the military leadership was in favour of launching a military offensive in 2010 against Taliban militants in North Waziristan, then Army Chief General Kayani was "reluctant." In an interview with BBC Urdu, Gen Athar Abbas was forthright in asserting: "He (Kayani) was hesitant regarding the military offensive in North Waziristan … he was delaying the decision because he thought the decision would be considered as his personal verdict…That is why he kept on delaying the decision which cost us dearly."

General Abbas, currently our ambassador to Ukraine, admitted to BBC that Kayani's 'indecisiveness' wasted a lot of time and the country, public, government and the armed forces paid a heavy price for it. "The delay has strengthened the extremists … they have grown in numbers and they are more resourceful, they are better connected with each other now and in my opinion things have become more complicated," said the former DG ISPR.

So there we have it!

Last Sunday, The New York Times carried two lengthy stories on Pakistan Army in its Opinion and news pages. A column headlined 'We Can't Win in Afghanistan Because We Don't Know Why We're There', author Steve Coll, questions why the US is "unable to prevent Pakistan, a notional ally that has received billions of dollars in aid, from succoring the Taliban at such a high cost in American lives and Afghan misery?" Coll is the author of the forthcoming book Directorate S: The C.I.A. and America's Secret Wars in Afghanistan and Pakistan. He gives the answer himself: "One major reason is American war aims in Afghanistan have been, and remain, riddled with contradictions and illusions that the Inter-Services Intelligence (ISI) can exploit." He says that using "threats and sanctions to change Pakistan's conduct is a dismal one, and the influence and leverage of the United States in Pakistan is shrinking." His ending makes for a lot of horse sense: "The most rational course is one for which President Trump would seem poorly suited: to work closely with allies, prioritise high-level diplomacy, be smart in pressuring the Inter-Services Intelligence and accept that in Afghanistan, a starting point for any international policy is humility."

Salman Masood's NYT story headlined: 'A Year Into His Job, Pakistan's Army Chief Leaves No Doubt Who Is in Charge' defines Bajwa's approach to "foreign and domestic policies reflecting the army chief's vision," aka "Bajwa Doctrine." It's working! Masood says that the army chief is "outspoken in conversations" with his American counterparts. "In a call this month with Gen Joseph L Votel, the head of the United States Central Command, for example, General Bajwa talked of a 'sense of betrayal' within the country over Mr Trump's tweet." Bajwa's stance that Pakistan "will not seek the resumption of American security aid and that the country is not dependent on it," should make every Pakistani proud.

Bravo Bajwa!

Published in The Express Tribune, February 4th, 2018.

Like Opinion & Editorial on Facebook, follow @ETOpEd on Twitter to receive all updates on all our daily pieces.
COMMENTS (3)
Comments are moderated and generally will be posted if they are on-topic and not abusive.
For more information, please see our Comments FAQ