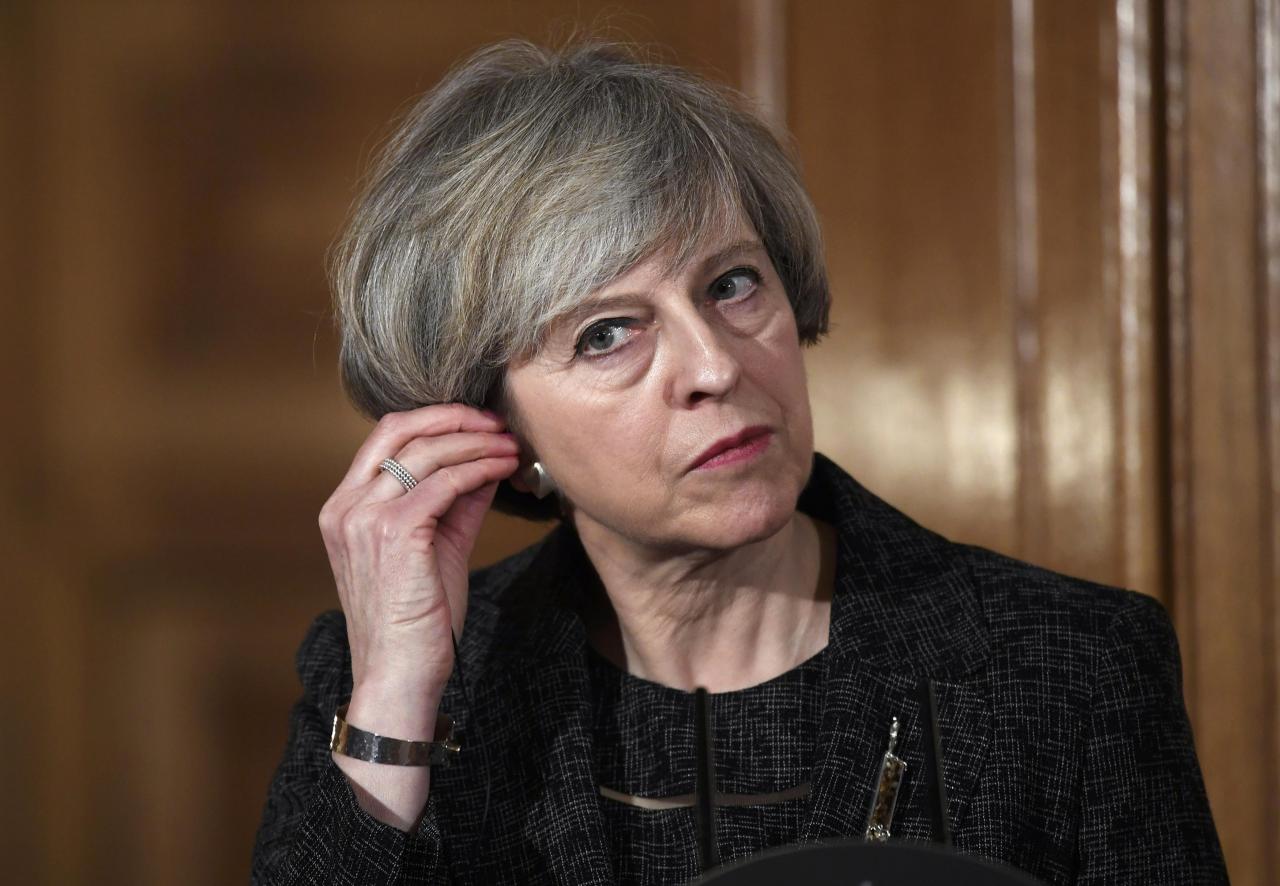 ---
BEIJING: British Prime Minister Theresa May landed in China earlier this week fending off questions about her future amid mounting accusations of poor leadership, boring policies, and weakness over Brexit.

By Friday the 61-year-old leader was basking in a warm
reception from the leaders of world's second-largest economy,
while concerned Chinese citizens affectionately nicknamed her
'Aunty May' and worried if her legs were warm enough in the
Beijing cold.

"What's past is prologue," said President Xi Jinping during
his one-to-one meeting with May, quoting British playwright
William Shakespeare to signal his hopes for strengthening ties.

The three-day trade visit has seen May earn assurances from
China that Brexit will not affect the country's enthusiasm for
the so-called "golden era" of relations and a promise to open up
Chinese markets to new British business.

Plot to kill British PM Theresa May foiled

While words will mean little if not backed up with action and there are scant details about the headline announcement of 9
billion pounds of trade deals signed during the trip, the mood
music for May's visit pointed to a Chinese state seeking to
rally support around her.

"Her political style is known for being pragmatic and strong
and deft at decision making. She's Britain's Iron Lady," said
the Hubei Daily, an official regional newspaper, referring to
the nickname of former British Prime Minister Margaret Thatcher.

There was no sign of a hangover from the 2016 diplomatic
spat between the two nations caused by May's decision to delay a
part Chinese-funded nuclear plant over concerns about foreign
investment in key British infrastructure.

"China really respects Britain," said the influential Global
Times tabloid - the same newspaper which in 2013 dismissed
Britain as "just an old European country apt for travel and
study" in a scathing editorial during a visit by May's
predecessor David Cameron, who had infuriated China by meeting
the Dalai Lama.

One Chinese official remarked dryly to Reuters: "Nobody
would call him Uncle Cameron". Asked by Chinese state television about her new moniker - a common Chinese term of endearment for respected women. Be

May said,  she was honoured, and her officials were privately thrilled that the name had stuck. By contrast, the front page of this week's Spectator, a British political magazine, reads "Lead or go", above a stark, unflattering cartoon of May, hunched and bow-legged.

RIVAL SUITORS But, Britain is not the only state looking to woo China. Last month France's energetic young President Emmanuel
Macron arrived in Beijing with an attention-grabbing gift, a
rare horse, although his tough words over Xi's signature plan to
create a trillion-dollar modern-day Silk Road raised eyebrows.

Diplomatic sources say while China has expressed concern
about Brexit, it has also been reassured by messages that
Britain's door is wide open to Chinese investment - a marked
contrast to the suspicious reception Chinese companies have
recently received in Germany.

British PM Theresa May forces her own deputy to resign after pornography scandal

May brought up awkward issues like democracy in Hong Kong,
human rights and ethical concerns about Xi's Belt and Road
initiative, but was praised as "pragmatic" by the Global Times
for not pressing the issue in public.

"For the prime minister, the losses outweigh the gains if
she appeases the British media at the cost of the visit's
friendly atmosphere," the paper wrote in an editorial on Friday.

On Chinese social media, concern about May's visit focused
on less weighty issues - like whether her exposed legs were warm
enough after a photograph of her with husband Phillip inside
Beijing's Forbidden City. "Theresa, you really know how to stand up to the cold," wrote one of over 17,000 users to comment on her official
Chinese-language Weibo account.