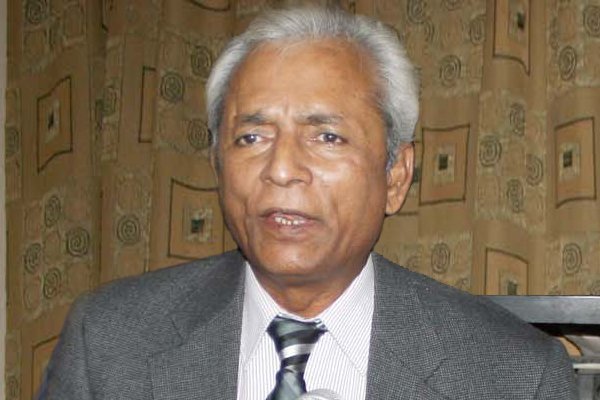 ---
Pakistan Muslim League-Nawaz (PML-N) Senator Nehal Hashmi has been admitted to Adiala Jail hospital on Friday, after he complained of chest pain, reported Express News.

Hashmi's health took a turn for the worse and jail officials said he complained of chest pain after which he was admitted to the jail hospital.

The Supreme Court on Thursday while rejecting the unconditional apology of the senator sentenced him to one month jail time.

ECP de-notifies Nehal Hashmi

The Election Commission of Pakistan (ECP) on Friday de-notified Hashmi from the Senate.

"In terms of Article 63(1)(g) of the Constitution of the Islamic Republic of Pakistan, 1973, the Election Commission of Pakistan hereby issues Notification of disqualification of Nehal Hashmi as Senator with effect from 1.02.2018", reads the notification.




Nehal Hashmi sentenced to one month jail time in contempt of court case

The three-judge bench headed by Justice Asif Saeed Khosa announced the verdict in contempt of court case against Hashmi for delivering hate speech against judges. Hashmi, along with the jail sentence, has also been ordered to pay a fine of Rs50,000. Hashmi has also been barred from holding public office for the next five years.

Hashmi on May 28, 2017 delivered a fiery speech at a private function and threatened to make miserable lives of the people who 'have held the Sharif family accountable'. The apex court had taken suo motu notice of his speech while the ruling PML-N had suspended his party membership and asked him to resign from the Senate.
COMMENTS (14)
Comments are moderated and generally will be posted if they are on-topic and not abusive.
For more information, please see our Comments FAQ