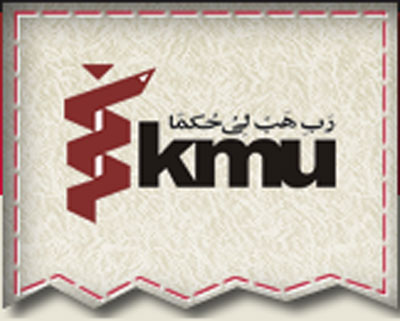 ---
PESHAWAR: No longer dependent on family history, breast cancer is fast emerging as a fatal disease among women, claiming as many as 40,000 lives every year in the country.

This was stated by Khyber-Pakhtunkhwa (K-P) Health Services Director General Dr Ayub Roze during a breast cancer awareness symposium organised by the Khyber Medical University (KMU) in Peshawar on Thursday, The symposium had been organized in collaboration with the Shifa International Hospital (SIH) in Islamabad, the Public Health Association of K-P and the Federally Administered Tribal Areas (Fata) and the Khyber Girls Medical College (KGMC) in Hayatabad.

During the symposium, a memorandum of understanding (MoU) was also signed between KMU, Shifa International Hospital and the K-PHS to organise mammography tests at SIH at subsidised rates for people of K-P.

Dr Roze, Dr Shabina Raza, K-P Public Health Association President Dr Saima Abid, and SIH's Dr Arif Malik vowed to work together for setting up a cancer registry and population-based breast screening and control system in K-P.

Addressing the symposium at the KGMC Auditorium, Dr Roze said that breast cancer is a menace which the female population was confronting at a large scale across the country.

He sounded the alarm over the spread of breast cancer in the country, adding that every year more than 40,000 women die from this disease.

He hoped that the agreement will help lower the ratio of breast cancer in K-P.

Cancer experts said that every female is basically at risk of breast cancer if she is obese, has a family history, or is over 50-years-of-age and leads a sedentary lifestyle. Moreover, a diet which contains a high amount of fat can increase the risk of cancer since fat triggers estrogen which fuels tumour growth.

According to recent estimates, experts said that 97 per cent of breast cancer cases occur where there is no family history.

Published in The Express Tribune, February 2nd, 2018.