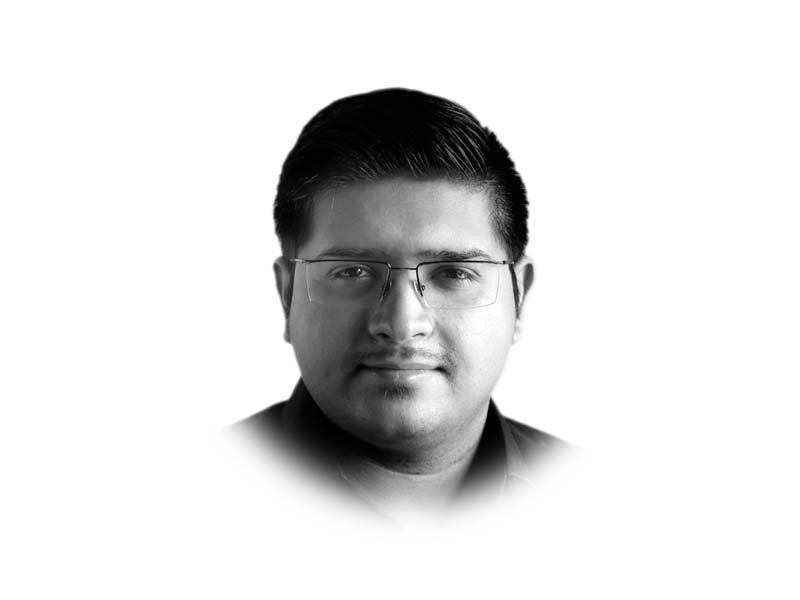 ---
As news filtered in that two mountaineers were in trouble on what is ironically dubbed 'the killer mountain', a wave of uncertainty and fear spread among the world's mountaineering community. But it followed with the hope that modern-day technology would be available to rescue them. Pinned down by high winds in extreme cold at high altitude with little support, every minute that the two mountaineers spent on that mountain brought them closer to death. The rescue would eventually come, but only for one of them.

Polish climber Tomek (Tomasz) Mackiewicz had first arrived in Pakistan in 2011 with hopes of becoming the first man to scale arguably one of the most inhospitable mountains in winter — the 8,126 metre Nanga Parbat. Having swung and missed a few times, in 2014 he teamed up with French mountaineer Elisabeth Revol. The French, like Mackiewicz, had been enamoured with the mountain and were in the hunt for glory — to be the first to summit the mountain in winter.

In 2018, they reportedly realised their dream of standing on the summit, but it came at a high cost. Mackiewicz suffered from high altitude sickness, snow blindness and frostbite. Revol, despite having suffered from frostbite herself, managed to lower herself enough to be rescued on a very angry mountain. In fact, had it not been for two swashbuckling Polish climbers who climbed over a kilometre in darkness, Revol may have been lost to the mountain as well.

But the questions which have come out of this tragic incident are pointed inwards rather than towards these crazy foreigners who knowingly took on what people would normally describe as 'suicide missions'. Why did it take over a day and a half to get helicopters up to Nanga Parbat? Who would have mounted that daring rescue of elite climbers such as Denis Urubko and Adam Bielecki (his first return to the mountain since suffering a horrific fall three years ago) were not available in the vicinity? Could nothing really have been done to get Mackiewicz — who has previously spent several days in a snow cave at an altitude of 6,600m on the mountain?

Per the scattered information available, the government had asked for upfront payment to send rescue helicopters up to the mountain. Delays in receiving that money from the Polish government and by a global emergency fundraising effort and then bad weather are what kept the rescue. Curiously, the Alpine Club of Pakistan — the premier mountaineering body in the country — notes in its rules that expeditions have to provide a rescue funds guarantee of $4,000 or provide a guarantee from their respective diplomatic mission in Pakistan. Failing which, they must provide an undertaking from government approved tour operators to be allowed to attempt peaks.

It is unclear which of these guarantees did Revol and Mackiewicz furnished as part of their peak climbing permit. What is apparent, though, is that mountaineering is not a sport for those with no money.

The official licence fee for climbing any peak above 8,000m in Pakistan is $9,500 for a seven-member team. It goes up to $12,000 for K2. This is apart from the money expeditions have to pay to the small army of porters which have to be hired to transport support material, to the cooks, to the liaison officers and the money required for the tonnes of necessary climbing equipment. However, the sole helicopter rescue service in the region charges a separate fee upfront.

So why does the government not include the fees for helicopter rescue in its upfront charges (a decision borne out of several bad experiences) from expeditions (based on the number of people in the team)? This sum can then be refunded if the expedition does not call upon the rescue.

However, the helicopters available in Pakistan have a limit to which they can fly to. Even though rescues have been conducted at a height of 5,900m — including on Nanga Parbat — the weather on the mountain last weekend apparently prevented helicopters from getting up to that height. Revol's condition also meant that they could not hook her at that height. The French mountaineer thus required help from Urubko and Bielecki to bring her down to the base camp.

The question though remains, with frequent rescue attempts launched in the Himalayan region, why can the government not invest in helicopters which can operate at higher altitudes and in all weather? Moreover, with weather cited as a major impediment in getting the rescue underway, the government must invest in better forecasting systems — another service elite mountaineers subscribe to for their summit attempts around the world.

Even at the height of militancy, the extreme adventure continues to draw mountaineers from across the world to Pakistan. While they come accepting the risks of the mountain, Pakistan can only serve its own interests by reinvesting in this field, doing all that it can to make the sport safe for all those who indulge in it and thus bring in valuable foreign exchange and a boost to the local tourism industry.

Published in The Express Tribune, February 2nd, 2018.

Like Opinion & Editorial on Facebook, follow @ETOpEd on Twitter to receive all updates on all our daily pieces.
COMMENTS (1)
Comments are moderated and generally will be posted if they are on-topic and not abusive.
For more information, please see our Comments FAQ