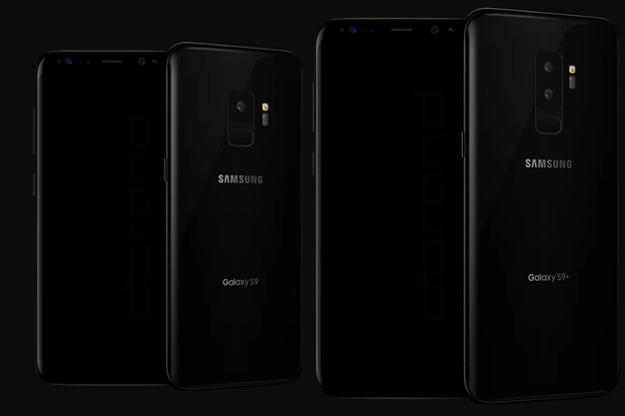 ---
Samsung has remained tight-lipped about the details of its upcoming flagship device - the Galaxy S9 but like every year, media speculation has been one step ahead.

The S9 is rumoured to be powered by the Snapdragon 845 chip with an improved 5.8 inch super AMOLED display and a more advanced facial recognition system. The S9+, on the other hand, boasts a 6.2 inch AMOLED display.

The two devices will have the latest Android Oreo OS.

Samsung unveils stock split, record profit as chips sizzle

In terms of camera, the device will have a 12MP Dual Pixel camera with OIS (f/1.5, f/2.4) / Vertical dual rear-facing camera along with 8MP front-facing camera. For storage, Samsung would offer the usual storage options of 64GB/ 128GB.



These are the Samsung Galaxy S9 and S9+ https://t.co/deXGg39m0d pic.twitter.com/RNGezrF4Bs

— Evan Blass (@evleaks) January 26, 2018

Information by Benjamin Geskin, who has been credited for giving accurate beforehand information for upcoming devices, along with Venture Beat's Evan Blass, who leaked images of the upcoming device has been a useful source of speculation for the media.

Other specs include a USB-C port, 3.5mm headphone jack (much to everyone's delight), a Wireless Charging support and IP68 water and dust resistance.

For pricing, the devices are likely to be priced as high as a $1,000 but such price barriers have already been broken by the iPhone X.

Wow. That's cool 👍

"Galaxy S9 will have a mechanically adjustable aperture f/1.5 and f/2.4.
It will have two modes - for the day and for the night. A similar solution is applied in Samsung W2018" Look at the GIF: pic.twitter.com/VyfU5eUhYw

— Ben Geskin (@VenyaGeskin1) January 20, 2018

According to BGR, the most notable difference in the look is on the back of the device.

The finger scanner is now centrally located and reaches up to the camera, a much-needed change given the S8 fingerprint scanner was difficult to reach.

Here are the trending items of CES 2018

Samsung has already confirmed that the device will launch at the Mobile World Congress being held later this month in Barcelona with shipping to start as early as the first week of March.