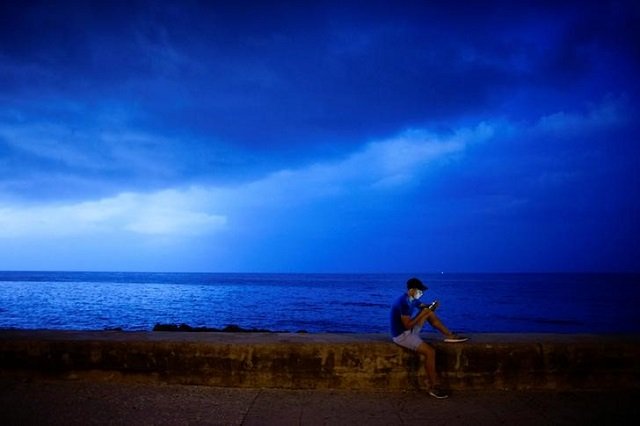 ---
Cuba handed a note of protest to the top US diplomat in Havana on Wednesday over the Trump administration's creation of a Cuba Internet Task Force that it said was an attempt to violate its sovereignty and carry out subversive activities.

The US State Department said last week it was convening the task force to promote "the free and unregulated flow of information" on the Communist-run island that has one of the lowest internet penetration rates in the world.

The group would examine ways of "expanding internet access and independent media", it said.

Internet Association to join expected net neutrality lawsuit

"The Foreign Ministry's note asked the US government to cease its subversive, interventionist and illegal actions against Cuba... and calls upon it to respect Cuban sovereignty," the ministry said in a statement.

The ministry had handed the note to Lawrence Gumbiner, the acting charge d'affaires of the US embassy in Havana.

The news came the day after US Republican President Donald Trump underscored his administration's sanctions on what he called the "communist and socialist dictatorships of Cuba and Venezuela" in his State of the Union address.

"Once again, the US Government tries to justify the reinforcement of its unjust, illegal and universally rejected blockade policy versus Cuba with disrespectful language," Cuba's Foreign Ministry chief for US Affairs Josefina Vidal wrote on her Twitter account.

"Objective remains the same: impose a government that responds to its interests. It won't work. It'll fail again."

Relations between the United States and Cuba have soured since Trump took office vowing to roll back the normalization of relations instigated by his Democratic predecessor Barack Obama.

Many analysts say that by taking a tougher line on Cuba, Trump is pushing Havana to batten down the hatches rather than continue its economic and social opening, thereby achieving the opposite of his stated aim.

Working women doing most of their shopping online as e-commerce booms in Pakistan

As US-Cuba rapprochement unfolded in 2015-2016, Cuba significantly expanded internet access, introducing Wi-Fi hotspots in public spaces around the country and hooking more homes up to the web.

A handful of independent, web-based news outlets emerged too, chipping away at Cuba's half-century state media monopoly.

Those media, however, have come under fire over the past week by pro-government commentators in Cuba, who say they are part of the US strategy of subversion via Internet.

"All the web pages of 'independent' media launched or recruited to integrate them into the strategy of the Obama government can be read without any obstacle in Cuba," Javier Gómez Sánchez wrote on one blog, listing some of the most prominent alternative news outlets.
COMMENTS
Comments are moderated and generally will be posted if they are on-topic and not abusive.
For more information, please see our Comments FAQ