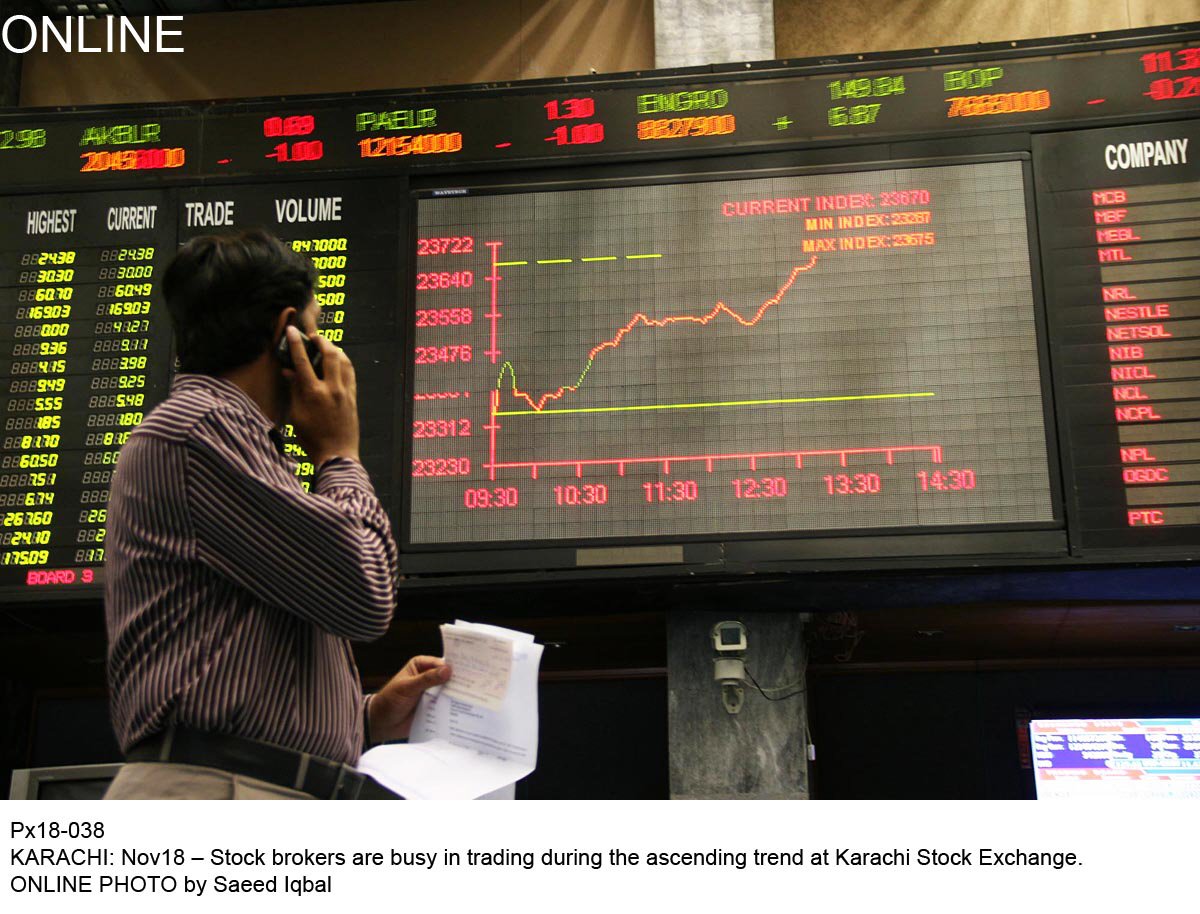 ---
KARACHI: Mega Conglomerate Private Limited (MCPL) has expressed interest in buying a majority stake in Dewan Cement.

MCPL wants to acquire 424 million shares in Dewan Cement Limited (DCL), which constitute 87.5% of the total issued shares of Dewan Cement, according to a notice sent to the Pakistan Stock Exchange (PSX) by BMA Capital Management Limited.

BMA Capital said it had been appointed manager to the offer by MCPL.

MCPL is a Karachi-based holding company with investments in the dairy and real estate sectors of Pakistan. Its net profit was Rs1.30 billion in the fiscal year that ended on June 30, 2017.

On January 27, 2018, the PSX warned Dewan Cement that it would suspend trading in the company's stock if it failed to clear stated objections in the next two weeks.

The PSX notice said it would put the company in the defaulters' segment with effect from January 29, 2018.

However, the exchange, in the very next trading session, removed Dewan Cement from the defaulters' segment and put it on the normal counter.

The company's share price closed at Rs26.38, up 2.9%, on Wednesday. The benchmark KSE-100 Index ended trading at 44,049, down 184 points or 0.42%.

Dewan Cement has been up for sale for a while and a number of companies, including cement players, have expressed interest in acquiring the company. Lucky Cement, an unknown Chinese company and Fecto Cement have already expressed the desire to purchase a stake in Dewan Cement.

The company has a production capacity of around 2.88 million tons per annum, constituting 6.1% of the total installed capacity of 46.94 million tons of the cement industry. It has two manufacturing units, Pakland Cement in Khyber-Pakhtunkhwa and Saadi Cement in Sindh.

In September 2016, Dewan Cement informed the PSX that it had received a due diligence request from a potential Chinese strategic investor.

The possible entry of a Chinese player sent shockwaves among cement players who were already fighting with each other for market share.

Leading cement companies want to acquire smaller players instead of letting them slip into the hands of any foreign player, especially with deep pockets, to consolidate their grip on the market.

Analysts say Dewan Cement's plants are old and the new investor will most likely install a new plant that may take three years before the start of operations.

For the past many years, cement demand is continuously increasing. Thanks to the growing domestic demand, cement companies in Pakistan are on an expansion spree.

Almost all major cement producers are either adding new production lines or making investments in Greenfield plants - an altogether new investment to facilitate a new production facility.

More than half a dozen cement companies are making new investments of over $1.5 billion to add about 10 million tons to the annual capacity.

However, some industry officials believe this could go up to 65 million tons per annum in the next few years. Improving macroeconomic indicators and launch of the China-Pakistan Economic Corridor (CPEC) have boosted investors' sentiments in the industry.

The government expects construction-related activities to pick up further momentum on the back of increasing public sector development spending coupled with massive infrastructure and power projects under CPEC.

Published in The Express Tribune, February 1st, 2018.

Like Business on Facebook, follow @TribuneBiz on Twitter to stay informed and join in the conversation.
COMMENTS
Comments are moderated and generally will be posted if they are on-topic and not abusive.
For more information, please see our Comments FAQ