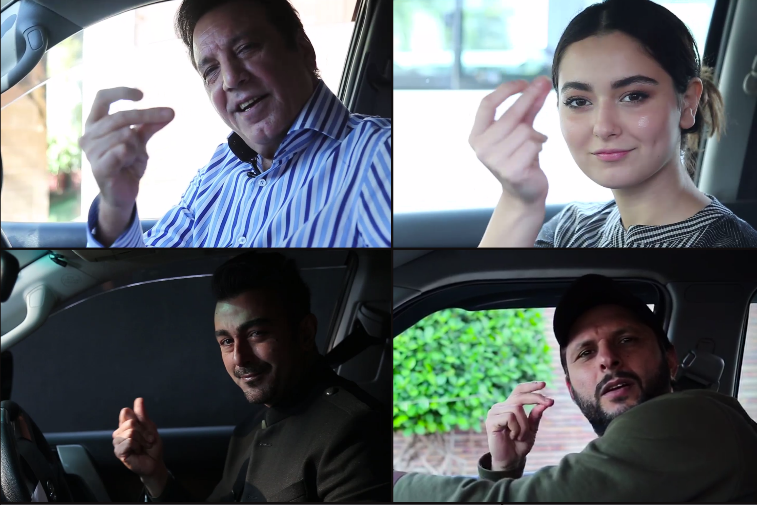 ---
On  January 31, Fahad Mustafa uploaded a video on his Instagram where he is snapping his fingers. He accompanied the video with the caption #DriveOnPakistan. Following him, Hania Aamir uploaded a similar video (with a similar caption) the next day. From that day onwards, everyone has been snapping their fingers on social media. These snapping videos intrigued us so much that we came up with a few plausible hypotheses for the snapping trend.



Here are some of those:

Hypothesis #1: They're calling for attention

Snapping is sometimes used to get someone's attention. We personally find this hypothesis really weak. But who knows?

Hypothesis #2: They're shooing away flies

If you consider the #DriveOnPakistan, maybe it's a campaign to drive away  the flies.



Hypothesis #3: They're in a hurry

Of course this one seems most plausible as snapping is usually accompanied by some words urging someone to hurry up. The gesture of snapping is also used to convey that something will be done quickly. But the mystery remains. What is the hurry about? Driving to somewhere?

Hypothesis #4: They're telling us something is coming soon

If that's the case, we cannot wait to know what it is! What is the hype about, guys? Just tell us already.



Hypothesis #5: They're trying to give a message

We can't really understand what this message could be. But it could be a possibility.

That's it guys. If you're one of those people who are snapping their fingers on social media, please tell us! We promise we won't tell anyone.


COMMENTS
Comments are moderated and generally will be posted if they are on-topic and not abusive.
For more information, please see our Comments FAQ