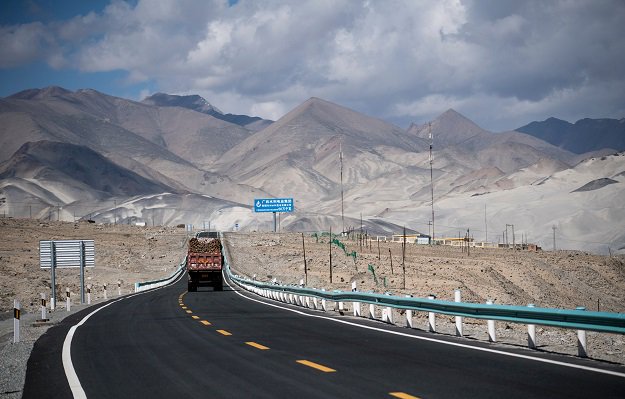 ---
ISLAMABAD: The Chief Justice of Pakistan Mian Saqib Nisar on Tuesday summoned a meeting of chief justices of all high courts to develop a mechanism in dealing with legal disputes emerging in relation to China-Pakistan Economic Corridor (CPEC).

"I invite all chief justices for a discussion on how to evolve a mechanism that can resolve CPEC related litigation," the CJP said. "CPEC is such an important project for Pakistan."

The meeting will be held on Saturday in Islamabad.


Top court seeks report on fabled Katas Raj Temples' pond drying up


Justice Nisar made the announcement in a suo motu case hearing pertaining to the Katas Raj pond drying up. The pond — believed to have been created from the teardrops of Shiva and regarded as sacred by the Hindus — is said to be drying out because of large amounts of water being sucked by nearby cement factories which have allegedly drilled hundreds of bores, severely reducing the subsoil water level.

The three-judge bench sought timeline from cement factories situated around Katas Raj Chakwal over an alternate arrangement for water.

The apex court directed factories that after the completion of the timeline, they will not be allowed to take water from tube wells, highlighting the shortage of underground water in the area which was causing difficulty to the residents.

The bench has also sought a complete profile of Chairman Evaquee Property Trust Board Sadiqul Farooq, raising doubt on his appointment as chairman. "There should not be political nepotism," CJP Nisar said.
COMMENTS
Comments are moderated and generally will be posted if they are on-topic and not abusive.
For more information, please see our Comments FAQ