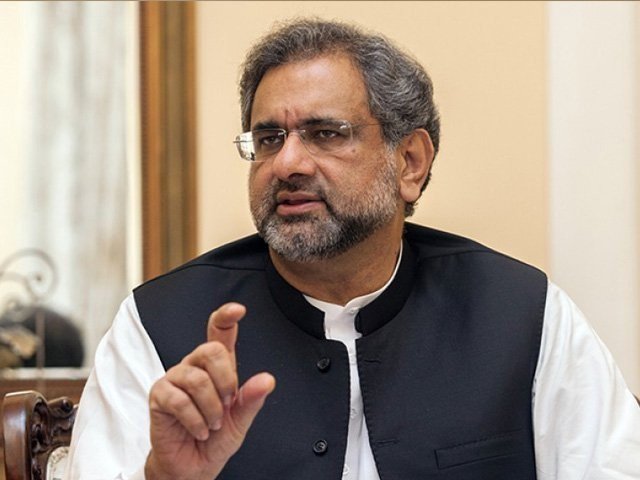 ---
ISLAMABAD: Prime Minister Shahid Khaqan Abbasi plans to visit Gwadar on Monday amid reports of slow-paced development work and lack of basic amenities in the port city, and also to counter Indian propaganda against the China-Pakistan Economic Corridor (CPEC).

Civic issues, including lack of water and improper sanitation system, have mounted concerns of the Chinese authorities that have stressed the need for adequate steps to keep pace with the fast-tracked development of the port city, according to officials familiar with the issue.

Gwadar to hold first global exhibition

In this context, Prime Minister Abbasi has decided to respond to the situation himself, The Express Tribune has learnt.

The PM will review progress on development projects in Gwadar being pursued under CPEC and related infrastructure ventures.

In addition, the prime minister is also likely to launch the first-ever international exhibition in the Gwadar Free Zone, which is being jointly-organised by the China Overseas Ports Holding Company and the Gwadar Port Authority.

More than 200 companies from China and Pakistan in various sectors are scheduled to participate in the exhibition.

A government official, requesting anonymity, said that shortage of water, clean water, in particular, could pose problems related to housing projects in Gwadar given that both China and Pakistan had made sizable investments to introduce state-of-the-art commercial and residential schemes in the city.

In addition, Beijing's reported concern regarding propaganda against CPEC is also among the main reasons behind Abbasi's coming visit to the port city.

"Stakes are high as more than $50 billion is being invested in the project which is regarded as a game-changer for the region and the lifeline for Pakistan and China," said the sources.

"In such a situation, any kind of misgivings or concerns need to be addressed at the highest level," they added while explaining the purpose behind the PM's planned visit to Gwadar.

For the last year or so, according to the sources, security agencies have taken effective measures to counter RAW-funded propaganda against CPEC. In this connection, raids were carried out in different parts of Pakistan, including Gwadar, as well as other areas, including Azad Jammu and Kashmir and Gilgit-Baltistan.

In January last year, the arrest of 12 people from G-B linked to the Balawaristan National Front (BNF) – a covert movement reportedly out to sabotage CPEC projects in Pakistan, AJK and G-B through terrorist activities – was part of the plan to counter conspiracies against the CPEC.

China to install coal-based power plant in Gwadar

Up to Rs350 million provided by RAW was recovered from BNF members, according to the officials.

On Tuesday while talking to reporters, the prime minister had denied slow pace of development in certain areas of Gwadar was due to water shortages. He said there was no development in Gwadar before the arrival of the Pakistan Muslim League-Nawaz (PML-N) government in 2013.

"Musharraf kept selling plots, but [carried out] no development. There were nameplates of six PMs in Gwadar, but no progress. There weren't even cranes and machinery for infrastructure work. Now, if you can go there, you can see the progress," he told reporters.

The PM said Rs22 billion was spent on Gwadar Expressway, a significant road network to connect Gwadar with the rest of Pakistan.
COMMENTS
Comments are moderated and generally will be posted if they are on-topic and not abusive.
For more information, please see our Comments FAQ