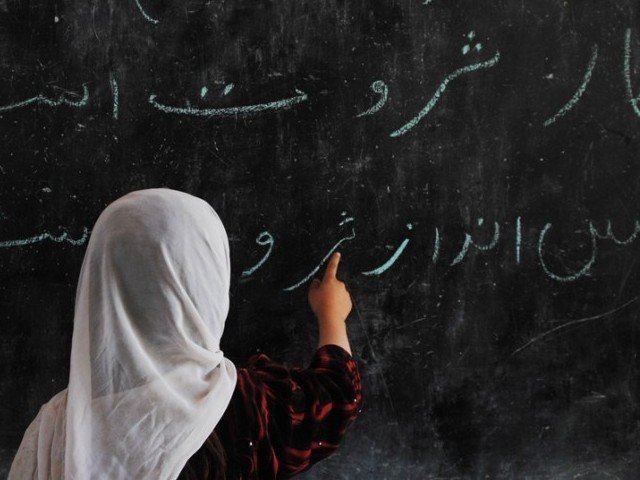 ---
KARACHI: The education department has decided to teach life skills to students by including them in the curriculum for primary schools in eight districts of the province. The decision was made to help students defend themselves in case of any threat and boost their confidence.

Life skills will be taught to students in Karachi, Hyderabad, Mirpurkhas, Umerkot, Khairpur, Shaheed Benazirabad, Dadu and Kamber-Shahdadkot districts. For this purpose, chapters will be included in the curriculum of classes three to five regarding physical abuse, self-esteem, human rights, girls' education, developmental changes, health and hygiene, personal hygiene, gender equality, marriage rights, violence and self-defence, peer pressure, communication and decision-making.

The chapters based on life skills will be made part of science, Sindhi, Urdu, English and social studies textbooks in the academic year 2018-19. The Sindh Textbook Board, Jamshoro has already started developing the curriculum in this regard. After the initial year, the inclusion of life skills in the curriculum will be reviewed and expanded for the academic year 2019-20.

Investing in education vital for Pakistan: PTCL

Dr Fouzia Khan, head of the education department's curriculum wing, told Express News that after the passage of the Sindh School Education Standards and Curriculum Act, the provincial school education department start working on introducing life skills in the curriculum. She added that changes were also introduced in the curriculum at secondary level. At present, 12 lessons concerning oppression, self-esteem, human rights, women education and other similar themes are being taught at the secondary level in eight districts, she said.

While introducing the life-skill based education at the secondary level, the department had to face opposition from parents, teachers and the community. The teachers who were assigned such topics were reportedly reluctant to teach. The education department then took parents into confidence regarding the newly introduced themes. Training was also provided to headmasters and headmistresses through district education officers.

Since primary students are younger then secondary students, the language to teach them concepts like self defence and physical abuse needs to be appropriately chosen, Dr Khan said. She added that the curriculum wing was also taking help from experts in this regard.

"Sindh has been working on life-skill based education for two years while other provinces have recently decided to adopt it," Dr Khan said.

 

Training course

A training course was jointly organised by a non-governmental organisation, Aahung, and the education department at a government school for girls located in Korangi No 6.

During the course, the students were given information on sexual abuse, self-confidence, human rights, education for girls, health, self defence, matrimonial rights, peer pressure, sources of communication and decision-making.

'Seek education to better serve your country'

The teachers who conducted the training had been earlier trained by Aahung. According to the trainers, children are innocent, however, they should be taught ways to defend themselves through books designed by life-skill based education so that all sorts of child abuse can be eradicated.

The students who received the training commended the whole exercise. According to them, they learnt how to defend themselves and knew whom they should complain to in case of any untoward incident during the training.

Around 30,000 students and 1,500 teachers have so far received training on life skills at 200 government schools. Another training session will start tomorrow (Monday) in which around 700 teachers will be told how to impart life skills to their students.
COMMENTS
Comments are moderated and generally will be posted if they are on-topic and not abusive.
For more information, please see our Comments FAQ