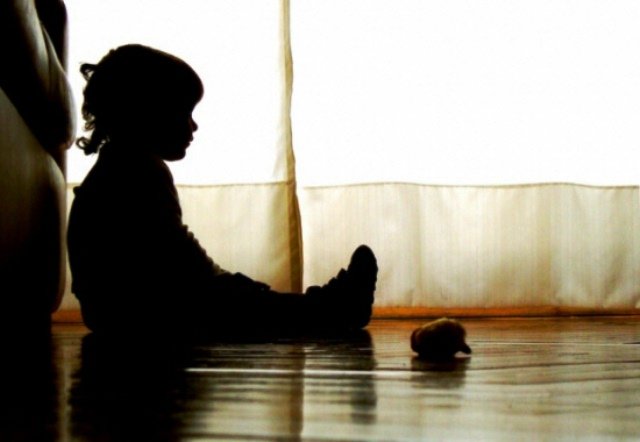 ---
ISLAMABAD: In Pakistan it is estimated that around 45 million children are living below poverty line and are vulnerable to becoming victims of sexual assault and other forms of violence, said an interior ministry official.

The additional director of Interior Ministry shared the statistic while speaking at a high level meeting on Friday organised by the Wafaqi Mohtasib Secretariat to discuss Zainab murder case in Kasur.

The senior official of the ministry further said that ample legislation has been done on rights of children but major challenge is the implementation.

Can't give a timeframe for arrest of Kasur rape-murder culprits: Shehbaz Sharif

The meeting was attended by senior officials of Wafaqi Mohtasib along with other prominent members of civil society. It decided to take immediate and sustainable measures for eradicating this menace from its root.

Chairperson of the Task Force on Transgender Senator Rubina Khalid speaking on the occasion said that currently Zainab's family has been asked to pay Rs30,000 to Rs50,000 for carrying out essential medical tests which they are unable to pay.

While expressing grave concern over the financial position of Zainb's family, she pointed out that it is the state's responsibility to bear the cost of DNA test in cases of sexual abuse, as the victim's family could not afford it.

Chairperson National Commission on Status of Women Khawar Mumtaz, while endorsing her view, added that as a DNA test is mandatory in child sexual abuse cases so it should be responsibility of the state.

The meeting also chalked down a long term solution for ending child abuse cases after proper assessment of the causes.

The meeting also decided that a team led by Senator Dr S M Zafar will visit Kasur to meet Zainab's family and eleven other victims of such tragedies to mobilise and provide legal, psychological and financial assistance to them. Senator Zafar will also be accompanied by National Commissioner for Children of Wafaqi Mohtasib Secretariat and senior representative of Punjab Mohtasib.

The visit and meeting with the families would be followed by a comprehensive need assessment plan. The plan would help identify areas which require immediate attention against brutal violence against children

We are getting closer to Zainab's murderer: CM

Secretary Wafaqi Mohtasib Secretariat Mohammad Asghar Chaudhry, while addressing the meeting, said that there are huge challenges regarding the rights of children and protecting them against all kinds of social and sexual abuses in the society.

There is a need to study causes and systemic failures which are the basis of this menace, said the secretary.

Meanwhile, Senator Zafar said there is a dire need of police sensitisation and training as they are the first ones to handle the issue when the crime is reported.

"Only recovery is not important but protection of children is necessary", he remarked.

Senator Farhatullah Baber demanded that the year 2018 should be declared as 'Year of Children'. He also asked for compiling credible data on such crimes

Commissioner for Children at Federal Ombudsman's Office Shaheen Atiqur Rehman proposed that DNA should be linked with National Data Base Authority (NADRA) for curbing ratio of crimes in the country.
COMMENTS
Comments are moderated and generally will be posted if they are on-topic and not abusive.
For more information, please see our Comments FAQ