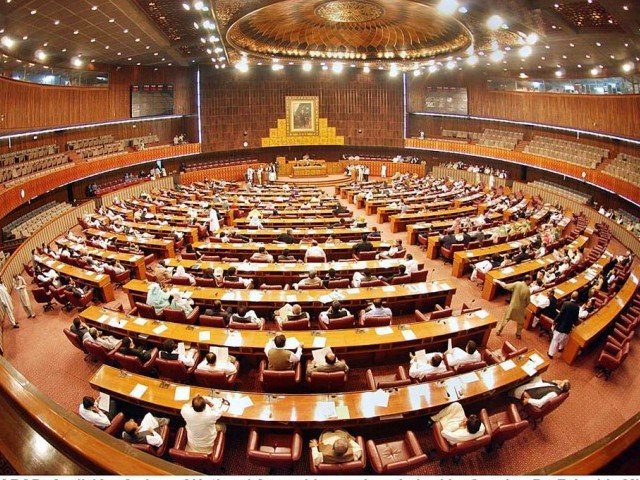 ---
ISLAMABAD: The National Assembly Standing Committee on Human Rights on Thursday unanimously rejected the amendments proposed in the Protection Against Harassment of Women at Workplaces Bill, 2017, commenting that the proposed changes were already part of the existing law.

The decision was taken by consulting the issue with the committee members and the mover of the bill MQM-P's Dr Fouzia Hameed, chairperson of the Federal Ombudsmen Secretariat for the bill and representative of the Law and Justice Division. The committee met under the chairmanship of MNA Babar Nawaz Khan.

Meanwhile, Additional Inspector General of Police (investigation) of Punjab Abu Bakar Khuda Bakhsh, while briefing the committee on the Kasur incident, said 1,500 people have so far been investigated in the Zainab murder case.

Parliament failed to legislate on child rights, rules SC

He informed the committee that since July last year, seven cases of assault had been reported in Kasur within the vicinity of only half-a-kilometer.

He said deoxyribonucleic acid (DNA) samples in all those cases were the same, adding, "It is not a simple case, but a serial killer is involved in it."

"We have collected DNA of a large number of people of the district and are trying to reach the real culprits," he added.

Bakhsh said the police were doing the investigation along scientific lines.

He informed the committee that after previous such incidents in July, a joint investigation team was constituted which arrested a person, namely Jahangir, but added that later it was found out that he was involved in the abduction of a girl and was not the real culprit.

"The same man is being investigated again," he said, adding, "The police have arrested another man, namely Tanveer, who is the brother of Jahangir, because his DNA was found in a box of rice recovered beside the body of another victim, Tehmina, who was also killed in the same way."

We are getting closer to Zainab's murderer: CM

"DNA samples of four people were found in the rice box and now the police are investigating the role of Tanveer in the case," he said.

He informed the committee that data of any kind of abuse of children in Punjab to develop a mechanism to deal with the issue in the long run.

He hoped the culprit(s) involved in the heinous crime would be arrested soon.

Later, the committee meeting deferred the issue as the quorum was pointed out in the National Assembly and the members had decided to call it again with the same agenda.

The meeting was attended by Sahibzada Muhammad Yaqub, Begum Tahira Bukhari, Surriya Asghar, Dr Shazia Sobia, Kiran Haider, Amra Khan, Musarat Rafique Mahesar, Munaza Hassan, Phyllis Azeem, Asiya Naz Tanoli, Sajid Nawaz , Zahra Wadood Fatemi, Kishwer Zehra, Naseema Hafeez Panezai, MNA mover of the bill Dr Fouzia Hameed, and officials of the Ministry of Human Rights and provincial government of  Punjab.