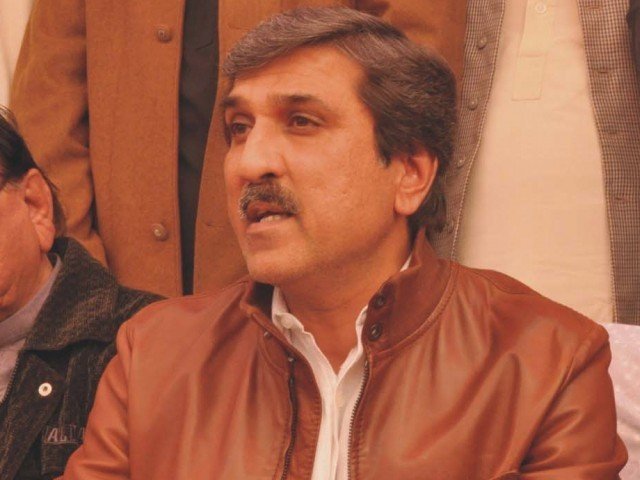 ---
MULTAN: Former Punjab governor and PPP (South Punjab) President Makhdoom Ahmed Mehmood said the PPP was a secular party and it was ideologically, politically and practically against the Talibanisation.

When he was questioned where PPP would stand in the war on terror between the United States and Taliban, he said. "We are completely against Talibanisation. We are a different political party unlike those who demand opening of Taliban office in Khyber Pakhtunkhwa, donated millions of rupees from national exchequer to Maulana Samiul Haq's religious seminary and they were talking about alliance with Taliban."

Giving details on south Punjab executive council meeting, he said the PPP has strongly condemned brutal murder of Zainab in Kasur. He said PML-N has mainly contributed in destroying the entire fabric of society which has developed shameful attitudes making the society more vulnerable and reactionary.

Criticising Punjab Chief Minister Shehbaz Sahrif, Mehmood said the provincial government has crushed the farmers in cane crushing season. "The Khadim-e-Ala advertising that cane would surely be bought at Rs180 per 40 kilogrammes and there would be no deduction of weight but his own sugar mills were forcefully buying cane at Rs130 to Rs150 per 40 kilogrammes, which tantamount to extreme exploitation of the farmers," he remarked.

The PPP leader said Sharif family's days have been numbered as Nawaz Sharif has reached his political finish line. He also blamed that the PML-N and Nawaz Sahrif were ridiculing and abusing institutions. He said the country was passing through a critical time and the PML-N has isolated the country.

Mehmood said Nawaz Sharif was attempting to follow in the footsteps of Sheikh Mujibur -Rehman and Altaf Hussain and he has openly expressed his sympathies for these two leaders.

Expressing his pathos, he said most of media in Punjab consciously portraying negative picture of PPP while PPP was more positive than their imagination.

"The media must acknowledge the role of PPP instead of continuously criticising it. The PPP has held historic public meeting in Multan but media was not ready to acknowledge the role of PPP," he said.

Responding to a query, he said Imran Khan does not even know how to endure a marriage, then how would he run a government. "Contracting a marriage is not a sin but scandalising a marriage is a sin and he scandalised his marriage," he remarked.

Responding to a query, he said Nawaz Sharif should avoid attacking judiciary. The PPP did not hold a single protest when Syed Yousaf Raza Gillani was disqualified.

Published in The Express Tribune, January 13th, 2018.