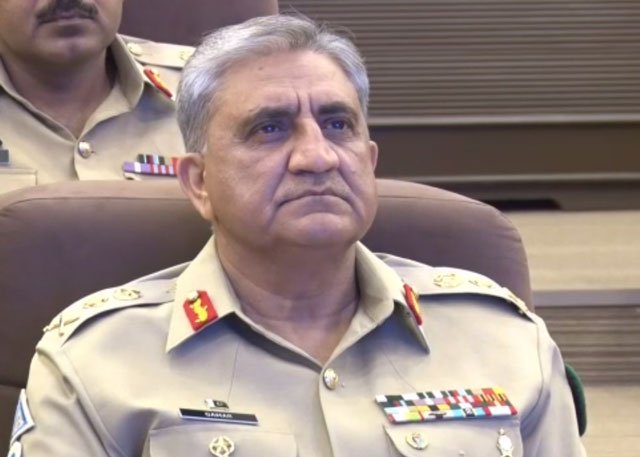 ---
ISLAMABAD: After almost two tumultuous weeks, the US on Friday moved to rescue its faltering alliance with Pakistan as its top general reached out to the army chief to assure him that America is not contemplating any unilateral action inside Pakistan and the current hiccup in ties may be temporary.

The statement from Commander US Central Command (Centcom) General Joseph L Votel is in total contrast to the recent hardline stance taken by Washington since President Donald Trump in his New Year tweet accused Pakistan of deceit and lies and harbouring terrorists.

It also indicates that the US still considers Pakistan's role critical to bringing some semblance of peace in Afghanistan. Despite the rhetoric and public posturing, the two countries have been in touch with each other to find a way out of the current impasse.

The military's media wing confirmed in a statement that army chief General Qamar Javed Bajwa received telephone calls from General Votel and one from a US Senator over the week to discuss Pakistan-US security cooperation post the President Trump tweet.

General Votel, who is overseeing the US campaign in Afghanistan, apprised Gen Qamar about the US decision regarding the security assistance and Coalition Support Fund. He said the US values Pakistan's role in war on terror and expects that the on-going turbulence remains a temporary phase.

COAS praises Pakistan motor rally for promoting country's soft image

He also conveyed to Qamar that the US is not contemplating any unilateral action inside Pakistan but is seeking cooperation to tackle Afghan nationals, who, in the US view, use Pakistan's soil against Kabul. This view, he felt, was undermining in Washington, Pakistan's contributions in war against terrorism.

In his response, Gen Qamar said the entire Pakistani nation felt betrayed over US recent statements despite decades of cooperation. Accordingly unanimous national response reflected the same sentiments, the army chief said.

He said Pakistan shall continue its sincere counter terrorism efforts even without US financial support in accordance "with our national interest and shall remain committed to bring it to its logical conclusion along with other stakeholders."

Gen Qamar said Pakistan has suffered hugely due to great power contestation in the region. He, however, added that Pakistan is fully aware of the US concerns on activities of Afghan nationals in Pakistan.

"We are already undertaking multiple actions through Operation 'Radd-ul-Fasaad' to deny any residual capacity to terrorists of all hue and colour for which return of Afghan Refugees is an essential prerequisite," he told the Centcom chief.

Security-economy link: 'Sky high debt' worries COAS

Pakistan, he maintained, is also strengthening border controls unilaterally but if Afghanistan genuinely feels affected from Pakistan, bilateral border management must be Kabul's top priority as well.

Gen Qamar reiterated that Pakistan would not seek resumption of aid "but expect honourable recognition of our contributions, sacrifices and unwavering resolve in fight against terrorism for peace and stability in the region."

He said Pakistan will keep supporting all initiatives for peace in Afghanistan despite the tendency to scapegoat Pakistan, as peace in Afghanistan is the only way to move towards enduring peace and stability in the region.

General Votel acknowledged the effectiveness of some of the recent actions taken by Pakistan to ensure that Pakistan's hospitality to Afghan refugees is not misused in anyway. He agreed that both countries stand to gain from cooperative engagement.

Relations between Pakistan and the United States have seen dramatic deterioration since Trump in a New Year tweet accused Islamabad of 'lies and deceit.' His stinging statement was followed by announcement for suspension of the entire security assistance by the US until Pakistan takes 'decisive action' against the alleged hideouts of Afghan Taliban and the Haqqani network.

Despite aggressive posturing by the Trump administration, Pakistan's response has been measured. However, Islamabad has indicated that it could suspend key supply lines for the US forces stationed in Afghanistan at an appropriate time.

While Trump's Pakistan policy may have considerable support within in the Congress, certain American officials and retired diplomats have warned that Pakistan still holds the key for the Afghan endgame.

In an article published in The New York Times, former US Ambassador Richard Olson said the Trump's hardline approach would have little chances of success. "While perhaps it is emotionally satisfying to penalise a country that has supported American enemies in Afghanistan for the past 16 years, the administration's approach is unlikely to work. Pakistan has greater leverage over us than many imagine," Olson wrote.