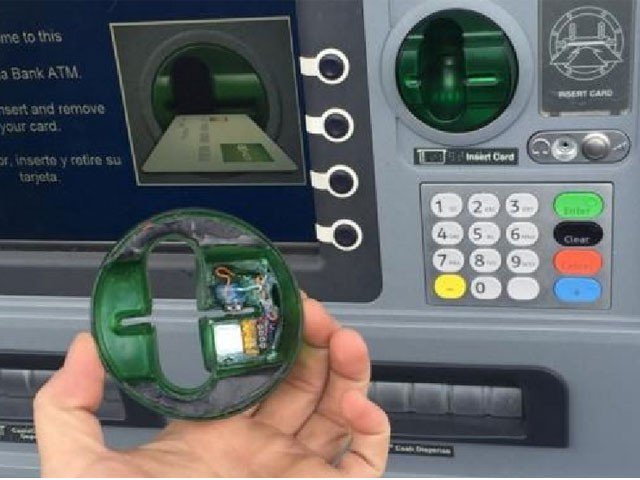 ---
Two Chinese nationals were arrested by police for placing a skimming device on an automated teller machine (ATM) in Karachi's Zainab Market on Wednesday, according to Express News.

Sources said that when onlookers came to know of their suspicious activities, they informed the police.

Local residents said that they had spotted the alleged culprits involved in the same criminal activities at the same ATM machine before.

Beware - hackers are going after ATMs in Pakistan

Police have taken the two Chinese nationals into custody and transferred them to the office of SP Saddar Tauqeer Naeem.

SSP Javed Akbar Riaz said that the accused persons were previously involved in ATM fraud. They were apprehended for placing skimmers which were also recovered from their possession.

A month ago Chinese nationals were caught placing skimming devices on ATMs at a shopping centre in CCTV footage in Karachi.
COMMENTS (3)
Comments are moderated and generally will be posted if they are on-topic and not abusive.
For more information, please see our Comments FAQ