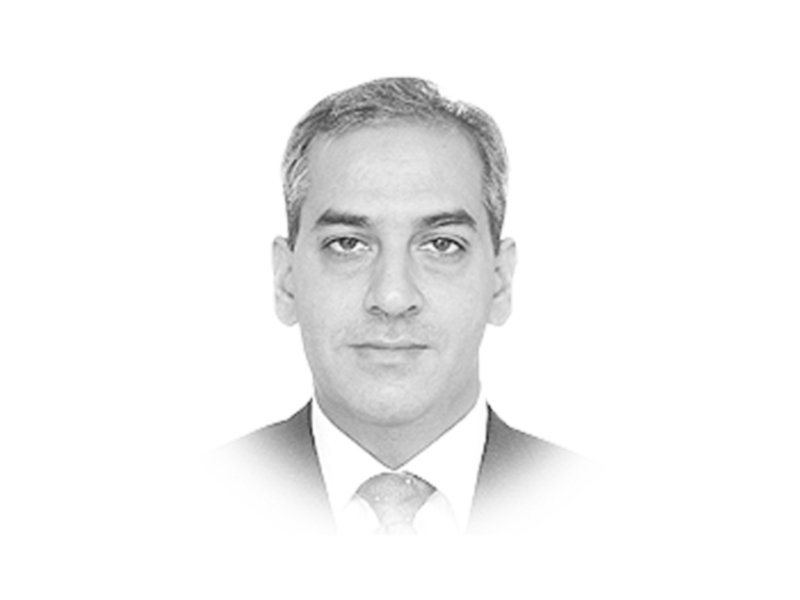 ---
After President Donald Trump's scathing attack on Pakistan and calling in question Islamabad's commitment to the US war on terror in Afghanistan, the relations between Washington and Islamabad have further deteriorated. The US-Pakistan ties have been on a slippery slope since President Trump came into the saddle. In the latest development Washington has suspended security assistance to Pakistan. Trump in a significant statement made on the first day of the new year through a tweet said the US had "foolishly" given Pakistan more than $33 billion in aid in the last 15 years and had gotten nothing in return but "lies & deceit." He was referring to the America's perceived lack of cooperation from Pakistan in fighting the insurgent Taliban and Haqqani Network, who have been attacking US forces personnel in Afghanistan.

Washington thinks that the support and sanctuaries that Pakistan has been providing to the Taliban and the Haqqani Network have been fuelling their insurgency against the Afghan government. On its part Islamabad has dismissed all these allegations as blame game from Washington aimed at scapegoating Pakistan for the US's inability to mop up the Taliban insurgency in Afghanistan. The US allegations against Pakistan are indeed serious and when they come from arguably the strongest man on earth they need to be analysed.

The US charges against Pakistan not only raise many eyebrows but a lot of disturbing questions. For instance, if Washington really believes that Afghan militant groups have safe havens in Pakistan why has there been no decisive physical action against these outfits? Washington has been carrying out drone missile attacks continually for years on the Pakistani Taliban and al Qaeda hideouts inside Pakistan. Even al Qaeda founder Osama bin Laden was killed by the airborne US special operations forces in 2012 in Abbottabad without taking Pakistan into confidence. Thus it is hard to believe that the US has not taken action against Afghan insurgent groups hiding inside Pakistan for fear of estranging an ally. Therefore, the question has remained unanswered that why the US despite of having all what it takes to target militant and terrorist groups, which it believes have been operating out of Pakistan, has not done so. Over the years, Washington has also struck members of Afghan militant and terrorist groups in North and South Waziristan with missiles through drones. So despite all the military might why Washington has been asking Pakistan to take action, while believing the latter won't, has been an odd strategy.

Arguably, Washington has desisted from large-scale or extensive attacks on Afghan militant and terrorist groups on Pakistani territory because these groups have not been in Pakistan. Still, charges have been levelled to pressure Pakistan to fall in line with the US strategy and objectives in the South Asian region. Here it is important to explain what the US wants from Pakistan in South Asia. Firstly, it wants Pakistan to support the US war efforts in Afghanistan and to make up for America's failure in trouncing the Taliban insurgency. Secondly, Washington would like Pakistan to accept India's dominance in the region. Not necessarily because it prefers India to Pakistan but due to the fact that in Washington's strategic calculations India is a counterpoise to China in the region. Even if the US has been giving priority to Delhi over Islamabad in the last few decades it is because that after the demise of Soviet Union, Washington thinks the state monopoly capitalist China is a key economic if not ideological threat. As Pakistan is a main actor and factor in Afghanistan stability and equally important wall to India's hegemony in South Asia while the most trusted ally of China, Islamabad does not fit at all into Washington's contemporaneous policy in South Asia. The result is that Washington is trying to intimidate Pakistan to follow what it wants. This attitude is intrinsic to great powers and the US is not an exception. For Pakistan, it is important to understand that the US would like to have its way. Pakistan must not compromise on its fundamental national interest but should be ready to compromise on what is not necessary as it is a matter of national security.

Published in The Express Tribune, January 7th, 2018.

Like Opinion & Editorial on Facebook, follow @ETOpEd on Twitter to receive all updates on all our daily pieces.