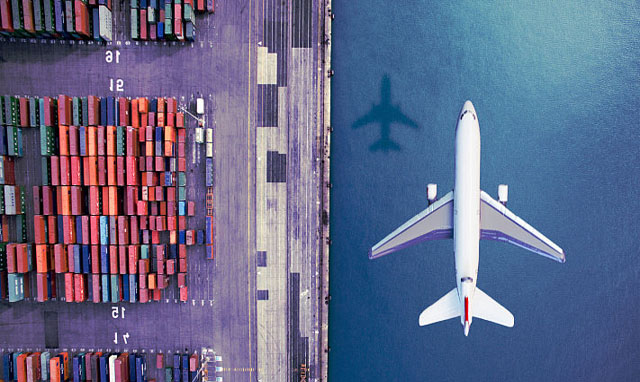 ---
Depending on the type of firm, logistical costs can account for 5% to 50% of the total expenses. Poor planning  leads to inflated costs, missed deadlines, damaged goods and negative goodwill. Hence, firms should implement these smart logistics practices to slash costs and improve the quality of delivery services to customers.



Consolidate shipments



When a company uses carriers for their deliveries, the cost of the the trip is determined by weight and distance. A consolidated shipment is when you combine multiple less-than-truckload shipments from various shippers into one  shipment to a destination agent in order to get better rates.




Consolidated shipments result in lower costs because less trips are needed for the same consignment and less time is wasted in handling the cargo in transit.  Secondly, transporters charge a lower fixed rate for full-truckload shipments.



Insure your cargo



Cargo insurance provides protection against risks including fire, capsizing at sea and theft. If the uninsured cargo encounters any mishap during transportation, the owner can not hold the shipping agent liable.




Cargo insurance provides a cost effective way to protect yourself and your client from such unforeseen losses.  It also strengthens your relationship with the customer and differentiates you from competition.



Use resources efficiently



Inefficient use of available resources such as failing to account for seasonal or daily changes in peak hours, under-utilising fleet automobiles, stock and amenities inflates costs.




Managers can increase efficiency by rearranging the delivery timetables to keep the entire fleet busy throughout the day. They should select vehicles appropriate for the product being transported. For example, a mega carry that opens on three sides will be more spacious and can be used for heavy material like steel rods.



 Outsource your logistical headache 



Outsourcing logistics can reduce costs, improve customer service, increase revenue and create economies of scale. This occurs mainly because it allows the company's management team to focus on core functions including growth and brand positioning.




The third party will improve visibility and punctuality of the outsourcer by using the real time information provided by latest technology. Also, it can minimise frauds by exploiting real time dashboards that automatically provide relevant updates.



Increase supply chain visibility



Supply chain visibility means the facility to track parts, components and goods in transit to be tracked from the manufacturer to the final purchaser. It aims to advance and bolster the supply chain by making data easily accessible to all stakeholders, including the customer.




In order to achieve it, the firm should harmonise its data, ensure consistency in item identifications, units of measure and time buckets. Additionally, it should collate and analyse data across the network rather than at isolated steps in order to get the bigger picture.



Plan timely 



Time automatically translates into money in the logistics business. Hence, businesses should save money by fulfilling orders well before time so that they can cut back on stocking needs. Furthermore, they need to account for international holidays when setting shipping schedules and delivery times.




Well-timed scheduling of operational activities like production, shipping routes and transit time from pick up to delivery is essential. Last minute decisions will simply lead to delays and will translate into bad debts and negative publicity.