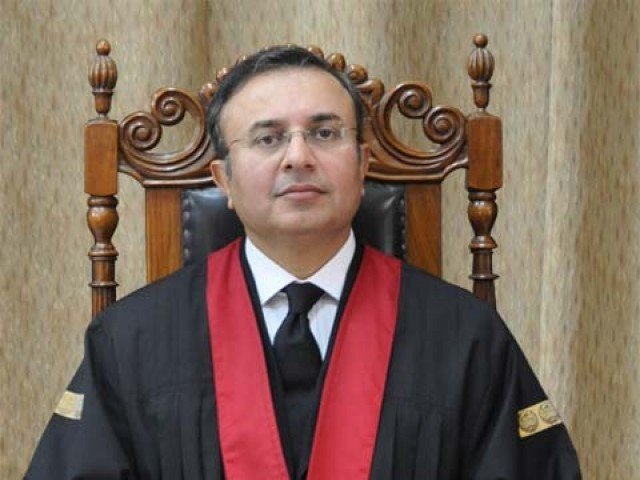 ---
Lahore High Court Chief Justice Mansoor Ali Shah on Sunday blamed frequent strikes by the legal fraternity for backlog of cases in courts, saying lawyers should only protest on issues they deeply care about.

"About 240,000 additional cases could have been heard if it weren't for 3,040 strikes by lawyers in 2017," the chief justice said while addressing an event in Lahore.

The LHC chief justice remarked that it makes no sense for lawyers to protest on issues which do not relate to Pakistan.

LHC CJ inaugurates special court to deal with harassment of women cases

The LHC CJ lamented low number of judges in the city and shared that one judge is available for 62,000 people in Lahore.

He remarked that Punjab has a total population of 110 million, and a total of 1,731 judges. "This amounts to one judge per 62,000 people."

On the contrary, in developed countries such as Germany, there is one judge per 4,000 people. "If we have 10,000 judges then we can compete on an international level," he added.

On the tensions between the bar and the bench, the chief justice encouraged bar members to approach him and sort the issue out. "I request them [bar members] to come and talk to me," adding, "No one needs to misbehave with one another."

LHC CJ: Strike culture among lawyers 'must end'

He also remarked that there is a need to draw a distinction between getting upset with him and reforming the system. "If I say I take any action then it will be part of disappointment or reforming system," he asked.

"I don't want to get recommendations asking for the transfer of judges. How can this lead to disappointment?"

The chief justice also pointed out that there was a misperception that courts were working.

He assured that work was being done. Sharing some statistics, he remarked that three million cases were filed before the court, of which verdicts were given in 2.1 million cases.
COMMENTS (1)
Comments are moderated and generally will be posted if they are on-topic and not abusive.
For more information, please see our Comments FAQ