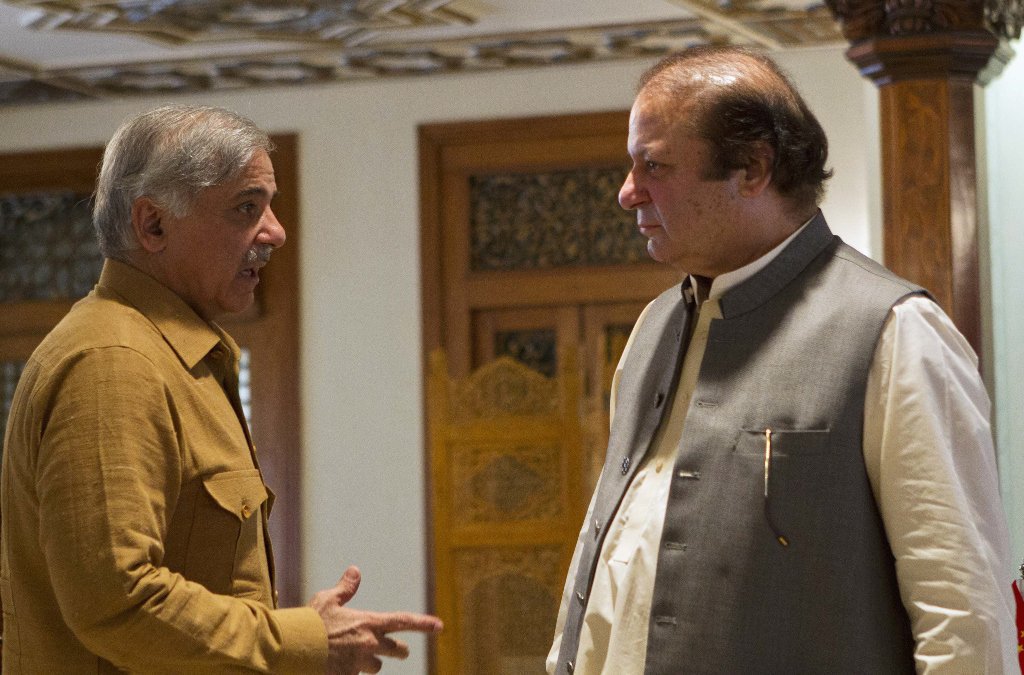 ---
KARACHI: There is neither a secret deal between the Pakistan Muslim League-Nawaz (PML-N) and the establishment being considered, nor the possibility of a 'safe passage' to the Sharif family in case of their conviction in corruption cases, Roznama Express has learnt.

Rumours are abound that a secret deal between the establishment and the PML-N leadership is set to give a reprieve to Nawaz Sharif and others. However, according to insiders, the fate of the ousted premier and his family is solely dependent on the accountability courts, which are hearing corruption references in line with Supreme Court's July 28 verdict in the Panama Papers case.

As per informed sources in the federal government, reports suggesting a possible 'NRO' are based on assumptions.

Skeptics, however, point to a possible role of Saudi Arabia and its royal family in this regard as both the Sharif brothers are in the Kingdom.

The present military leadership, sources said, firmly believes in the supremacy of democracy, and does not have any interest in intervening in the continuing legal proceedings against the ruling family.

"An NRO in this regard will clearly go against the verdict of Supreme Court,'' sources said, adding that the top court can take suo moto action if such a development takes place through Parliament.

The federal government, sources claimed, is not considering any parliamentary bill in this regard. Even if the federal government presents such a bill, it will not be given a go ahead in Senate as we don't have a majority over there," a government official said requesting anonymity. "The PML-N will need support from opposition parties for such legislation to be passed."

"The ruling party may lose its vote bank in the 2018 general elections if such a bill is presented or passed," the official said, adding that the PML-N leadership had no intention to go out of the way for Nawaz and his family as far as NAB references are concerned.

"Due to the prevalent political situation, Nawaz is not interested in premiership anymore, and has thus 'nominated' his younger brother Shehbaz Sharif for the PM slot."

Sources claimed that even if Nawaz is given some relief (with or without Saudi Arabia's support) he will have to quit politics for good.