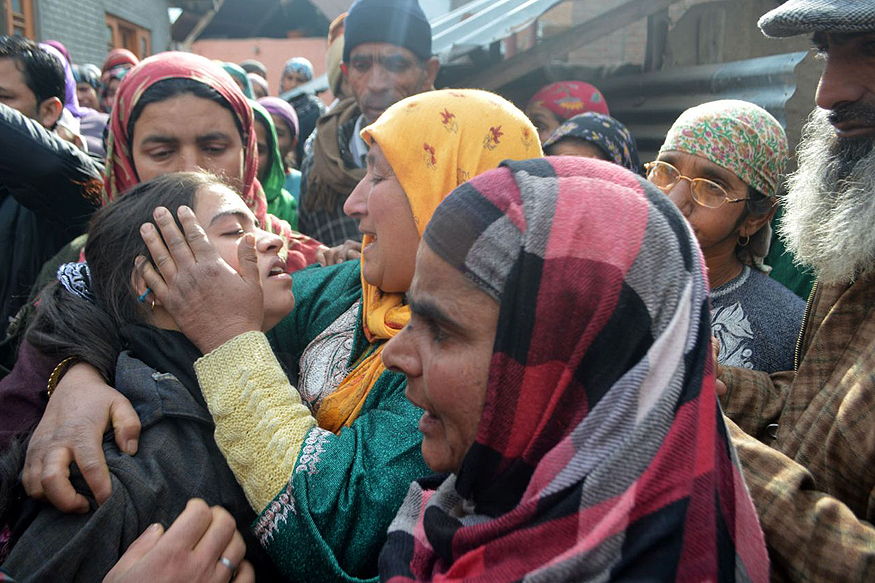 ---
Four orphan Kashmiri Hindu siblings have been adopted by a Muslim neighborhood in Occupied Kashmir after their mother passed away on Saturday.

Their forty-year-old mother Baby Kaul lost her life exactly a year after their father passed away battling diabetes.

The orphans left behind are two girls aged 15 and 16 and two boys aged 15 and 7, not only did they lose their parents but were also abandoned with minimum resources and only a roof over their heads.

Kaul died just three months after the government provided her with an ad hoc job in a bank to help support her family. Last year, after Kaul's husband passed away the villagers supported the widow to find a job since they were well aware that the family had no other means of income.

Baby of 10-year-old Indian rape victim has been adopted

The despair for the family continued after both parents left behind their offspring. It was then decided by the villagers to take responsibility of the underage children and support them in their worst time.

A huge number of people participated in Kaul's last rites, young boys were seen fetching firewood and taking instructions from Hindu religious leaders over call on how to put the body on fire or tie a thread around it. The villagers worked together and made sure the cremation was in accordance with Hindu customs.

The villagers have promised to support the four orphans,  Meenakshi, Sushil, Sapna and Rohit, and to provide them with all the basic necessities like education, food, household. They ensured to not let them suffer and gather funds to fulfill their needs.

Pakistan rakes up Kashmir issue at UNSC

One of the neighbors Mohammad Yousuf said at the time of the father's demise they collected six quintals of rice and Rs 80,000, opened two bank accounts in the girls' names and deposited Rs 55,000 in it, also furnished their house with the rest.

Abdul Rashid, an elder of the village, said, "Just before the father died, I told Rashid that the children wont be sent outside Kashmir and were the village's responsibility if something were to happen to him, I promise the children will live comfortably and will be provided with whatever needed."

The children's aunt, Jigri, insisted that they accompany her to Jagti camp in Jammu but they refused and said they did not want to leave the village. Meanwhile, the aunt, Jigri, claims that she wants the children to stay with her as the villagers cannot take care of them for the rest of their lives.

"At most, the villagers can provide for a few months. For a better future and facilities, the children should come with me. If they don't want to go to Jammu, let them come with me to Vessu (in Anantnag district near Srinagar). This way, they can continue to follow their Hindu culture and way of life," said Jigri.

This story originally appeared on News 18.