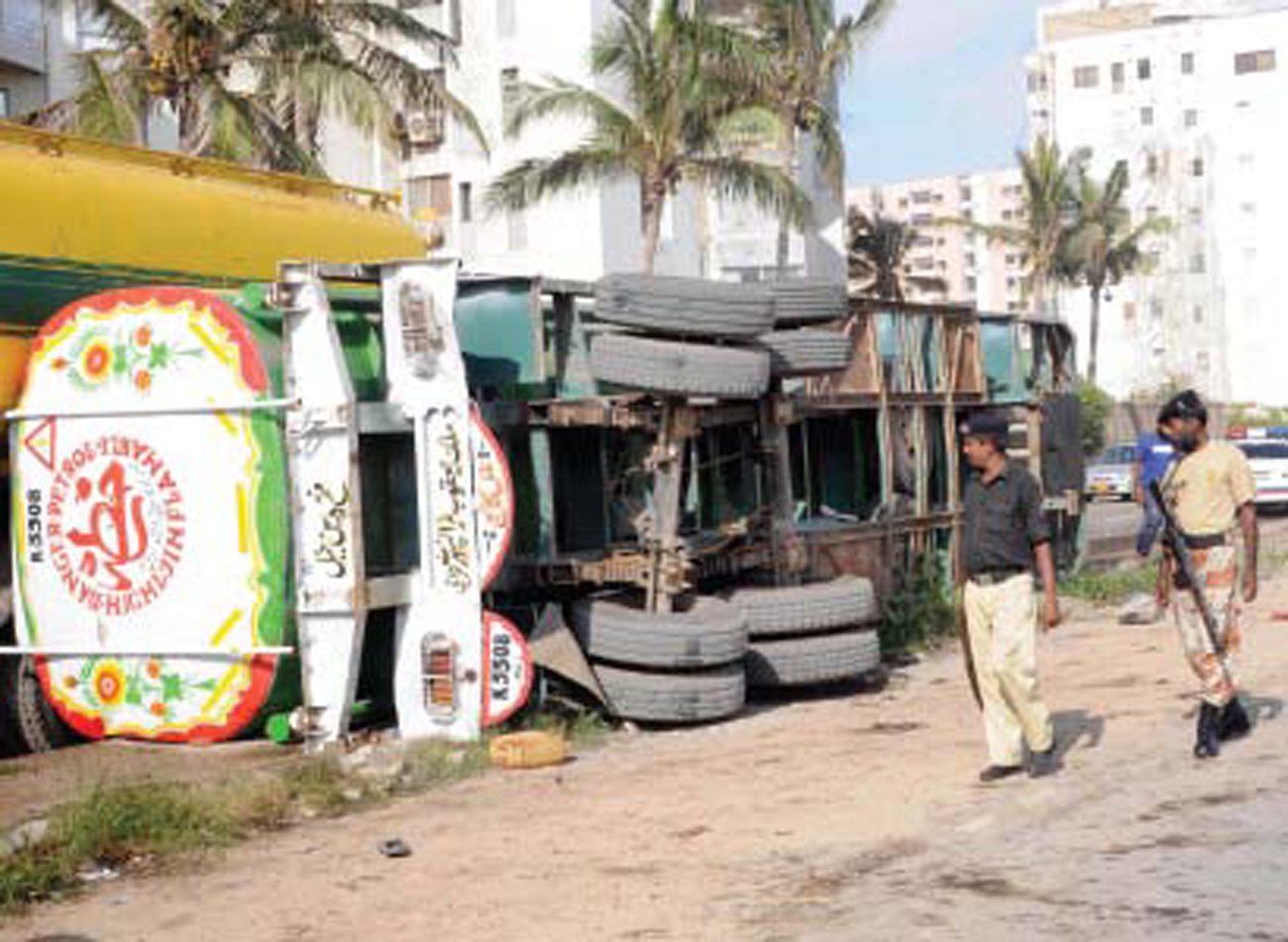 ---
KARACHI: Oil tankers are still parked in the Shireen Jinnah Colony despite orders from the Chief Justice of Pakistan to move the vehicles to an alternate location.

The Supreme Court had ordered the owners of the oil tankers to park their vehicles on an empty plot of land belonging to the Karachi Port Trust. The area was to serve as a parking space for two months after which the court promised the owners of the tankers a permanent parking space in Zulfiqarabad.

KPT was also asked to come up with a sum that will be charged to the oil tankers belonging to oil companies as parking fees. Despite the court's verdict, however, the oil tankers remained parked on narrow lanes in the Shireen Jinnah Colony, whose residents are tired of the constant pollution and traffic.

Published in the Express Tribune, May 25th, 2010.