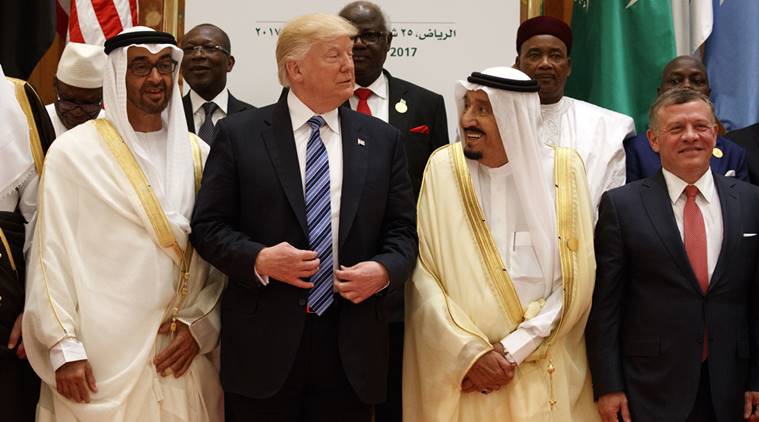 ---
US President Donald Trump in a telephonic conversation with Salman bin Abdul Aziz assured the Saudi King that an attack on Saudi Arabia will be considered an attack on the US.

Discussing the recent ballistic missile attack that targeted Salman's residence the White House said, "Trump expressed solidarity with Saudi Arabia following the ballistic missile attack against King Salman's official residence... an attack enabled by the Iranian Islamic Revolutionary Guard Corps."

Pakistan expresses concerns over second ballistic missile attack on Saudi Arabia

The US and Saudi Arabia have accused Iran of supplying Houthi rebels with the missile involved in another attack over Riyadh last month, with US ambassador to the United Nations Nikki Haley presenting what she called "undeniable" evidence that the missile was "made in Iran."

Tehran has denied supplying ballistic missiles to the Houthis.

During Wednesday's ground operations against the Sanaa residence of Saleh, an unspecified number of Houthi guards were killed, residents said.

A tribal chief told AFP that 11 civilians were killed and eight others wounded in an air strike on the Houthi rebel stronghold of Saada in northern Yemen.

The pro-Houthi television channel, Al-Masirah, gave the same death toll and added that women and children were among those killed, while 19 people were wounded.

Saudi intercepts Yemen rebel missile over Riyadh

Witnesses and a security source said other coalition air raids targeted a rebel camp south of Sanaa and a second camp to the west.

The rebel-run Saba press agency said 38 people, including women and children, were killed or wounded in raids targeting different parts of Yemen.
COMMENTS
Comments are moderated and generally will be posted if they are on-topic and not abusive.
For more information, please see our Comments FAQ