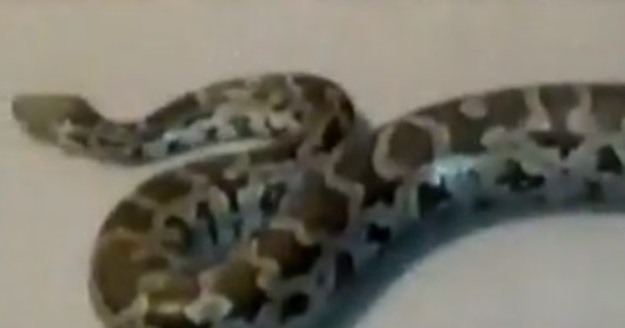 ---
A python -  believed to have made its way from India to Pakistan - was found in Karol Forest on the outskirts of Lahore on Monday, Express News reported.

The eight-foot-long snake was captured and handed over to the Lahore Zoo.




The animal was spotted by locals in the forest, which is close to the Indian border.

Giant python attacks Indonesian man before being eaten

They informed rescue workers, who reached there and found the python in bushes.

Zoo officials said with the latest addition, they now had five pythons.




Experts said the python captured in Karol Forest was found only in India. Therefore, they added, the snake had certainly come from across the border.