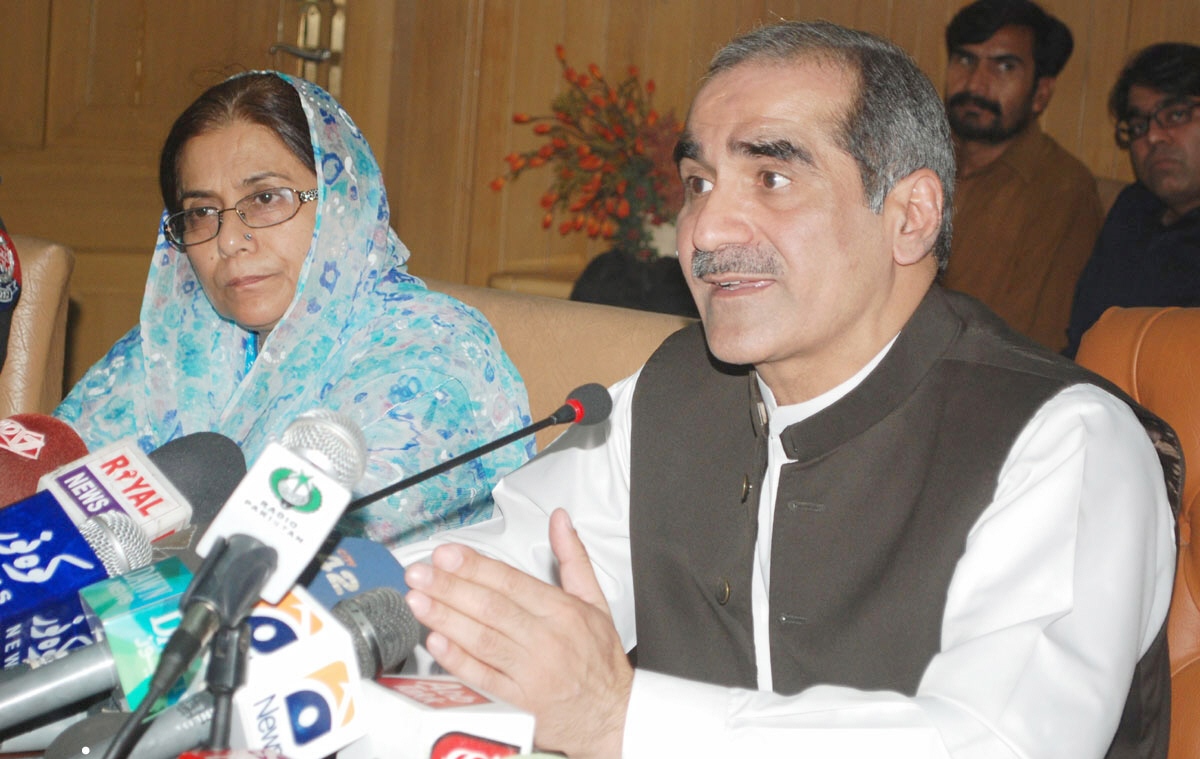 ---
Railways Minister Khawaja Saad Rafique questioned Imran Khan and Sheikh Rashid regarding the sources where they acquire information from on who to put on trial next with respect to corruption cases, earlier today in an address to media.

Rafique stated that Imran admitted to having offshore assets but was conveniently let go off by the court. He said there was no JIT formed in Jahangir Tareen's case which reflects a vivid bias.

He said that he is personally against the disqualification of politicians because it creates complexities. "Be it the disqualification of Yousuf Raza Gilani, Nawaz Sharif or Tareen. But in Tareen's case there was no JIT formed, no references were taken into account and no monitoring judge was appointed," he was quoted as saying.

"Another issue is of the foreign funding case of PTI. According to Justice Wajiuddin Ahmad who doesn't champion PML-N politically either asked why it was not possible to go back five years in a case which clearly states that PTI violated the law and received external funding?"

On being asked about corruption charges against him, Rafique said, "I wish to know the source that feeds Imran and Rashid on who to pick next? Does anyone tell them who next to chase into the accountability court? Where do they get these predictions from? Imran and Sheikh Rashid have to answer these questions."

Rafique responded to Imran's allegations on earning out of political office saying that he is not a billionaire and whatever he has is his hard earned money over decades. "I pay a hefty amount in taxes and if I have earned out of political office (in bonds) then its nothing exceptional."

'All outdated trains to be replaced in next three years'

He followed the comment with a question for Imran Khan about his 310 kanal property and the source of his source of income. "What is the name of his business if he runs any?," Saad retorted.

On PML-N leaders drifting away from the party, Saad said that they are like seasonal 'Siberian birds', they shift with the flow of wind and that's how we take them. "The ones who are loyal to the party will stick through thick and thin," he concluded saying.

Regretting the continuous political turmoil in the country, the minister earlier said the PML-N government is not allowed to govern in peace. "However, we are still firm despite all sorts of allegations against us," he also said.

Highlighting his party's stance on 'protecting the democratic setup', Rafique said that Nawaz Sharif – the PML-N chief and deposed prime minister – had always stopped the party leaders from becoming part of any bid to destabilise the Pakistan Peoples Party (PPP) government.

"Good or bad, Nawaz Sharif directed us to let Zardari Sahib's government continue for the sake of democracy," he said.
COMMENTS (1)
Comments are moderated and generally will be posted if they are on-topic and not abusive.
For more information, please see our Comments FAQ