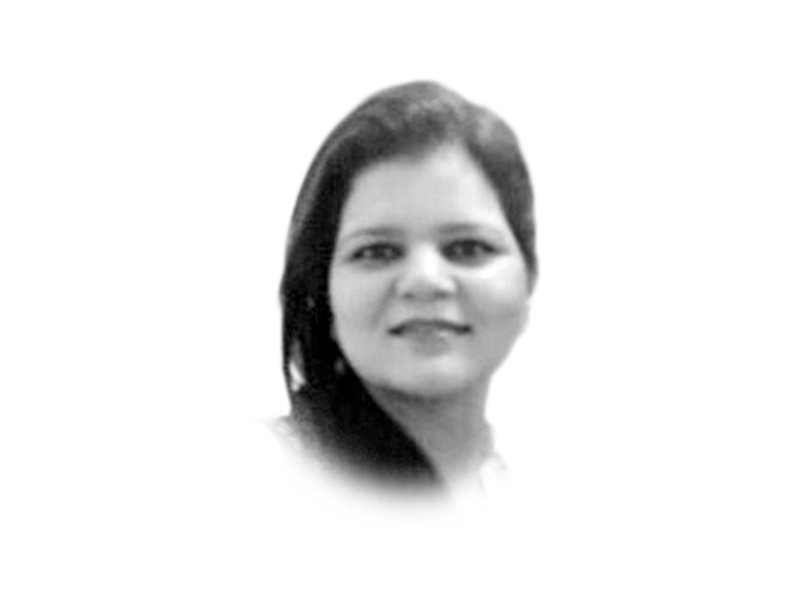 ---
Religious groups in Pakistan have been the prominent protesting voices for issues related to the Muslim world for decades. They build pressure through rallies, burning tyres, blocking roads, dismantling ATMs and sometimes attacking multinational franchise to get themselves heard, nationally and globally. However, we have witnessed little furor from these highly motivated religious groups in Pakistan on a significant event for Palestinian Muslims that shook the entire world and is considered to be hindering peace process globally: the recognition of Jerusalem as Israeli capital by US President Trump. Are these groups too busy in anti-government vested political upsurge and have thus moved away from their traditional issues?

Globally, nations are responding to it in different ways; there is an obvious discontent at diplomatic levels. There is a clear official statement of disapproval by all owing to their geo-political alignments and power dynamics. The call for recognising East Jerusalem as the capital of the State of Palestine at the two-day summit of the Organisation of Islamic Cooperation by all 57 member countries is also a welcome move. But the ground reality seems to be sustaining the status quo rather than states standing together against this issue on logical humanitarian grounds. There are protests in smaller pockets in various parts of the world, but it isn't a unanimous pragmatic move to mount enough pressure to counter the decision.

The ties reach out to Pakistan in multiple ways as we are a Muslim-majority country with direct influence of the Kingdom of Saudi Arabia (KSA) and Iran on our religious parties. Pakistan's Foreign Office has condemned Trump's statement recognising Jerusalem as the capital of Israel and also raised concerns at the UN. But not seeing much furor or hearing the traditional role of religious groups is surprising. The Pakistan Awami Tehreek (PAT) is busy in political trading and making alliances with the Pakistan Peoples Party (PPP) and the Pak Sarzameen Party (PSP). The Tehreek-e-Labbaik Ya Rasool Allah (TLYR) seems tired after the recent Faizabad dharna. Only a few religious parties such as the Jamaat-e-Islami (JI) and the Jamiat Ulema-e-Islam (JUI) held a rather 'polite' protest across the country, some protesting outside the US consulates. The JI has also politely announced a protest in Karachi on December 17th, while the Jamiat Ulema-e-Islam-Fazl (JUI-F) leader in good faith is trying to secure the national interest and CPEC by staying calm.

The issue is not why they did not come out on streets and created a chaos, but that their calmness shows how, when and why they make such moves. The street power of religious groups is dependent on issues on the choice and availability of their leaders. They decide on which issue to pick to make noise. They are inclined into political vested interests at the local and national level which can benefit them directly and not the real issues they tend to highlight otherwise. For instance, the current political scenario has turned religious groups' attention towards internal politics and has made them forget about their decades-long activism and rhetoric of the 'Muslim Ummah'. They have easily ignored a globally historic event which is perceived as hindrance to the global peace process for their local political gains at the moment. Another reason of silence lies in the fact of the religious groups' traditional alignment with KSA. Any loud protests do not suit the political strategy of Saudis at the moment. They are responding at a diplomatic level but can't afford Trump's open anger, and so can't religious groups of Pakistan.

These groups also back the political Islamists revolutionary agenda of Khilafat, which has wavered in front of the national context of political gains. It's high time to realise the factual reality of these groups which have become merely anti-government pressure mobs and not the issue-based religious identities. This determines that the immediate context of national politics and their sponsoring countries' political whims are far stronger and dear to them than their relative issues and religious affiliations.

Published in The Express Tribune, December 16th, 2017.

Like Opinion & Editorial on Facebook, follow @ETOpEd on Twitter to receive all updates on all our daily pieces.