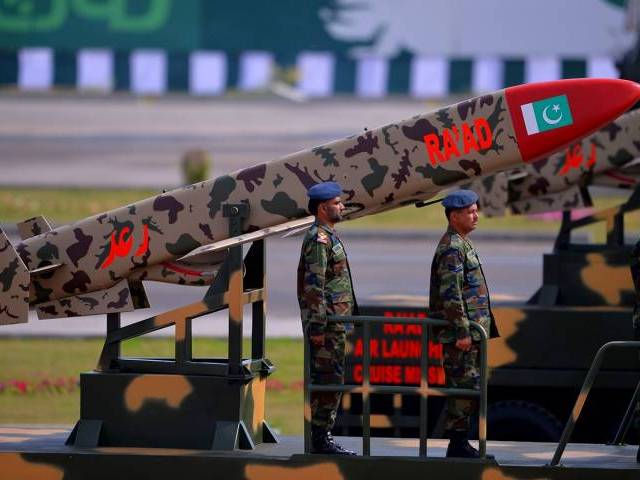 ---
ISLAMABAD: Russia has thrown its weight behind Pakistan's efforts to become member of the Nuclear Suppliers Group (NSG), an exclusive club of nuclear trading nations.

The support for Pakistan's bid came from a Russian diplomat, who told a conference on Friday that Moscow was not opposed to Pakistan's NSG candidature and had no intention to block it.

Speaking at a seminar on 'Disarmament, Non-Proliferation and Strategic Stability' that had been organised by the Strategic Vision Institute (SVI), Pavel Didkovsky, First Secretary at Russian Embassy, underlined the possibility of a criteria-based approach for inclusion of non-NPT states in the group. He said Russia along with China and others were working for a formula that could be acceptable to all.

Stalemate on Pakistan, India NSG membership likely to continue

The Russian diplomat praised the steps taken by Pakistan for strengthening its national export control programme that complied with the spirit of international regimes and conventions.

He also acknowledged the efforts undertaken by Pakistan for stability in the region, including unilateral moratorium on nuclear testing and its support for Russia's stance on the prevention of arms race in outer space.

Speaking on the occasion, Pakistan's former permanent representative to Conference on Disarmament and United Nations in Geneva Zamir Akram said Pakistan was seeking to maintain strategic stability in South Asia by having credible deterrence.

He underscored that stability and deterrence were shifting in the region because of India's acquisition of triad of delivery systems, the region's political dynamics, uncertain situation in Afghanistan and Indian hostilities along the Line of Control and its sub-conventional war against Pakistan through Afghanistan-based proxies and terrorist groups.

NSG membership: Pakistan to accept non-discriminatory conditions

Pakistan's response strategy, he recalled, had been to develop low-yield weapons, sea-based deterrent, and long-range ballistic missile; and achieve MIRV (multiple independently targetable re-entry vehicle) capability, and an effective counterterrorism undertaking.

"But still we are ready for dialogue and more confidence-building measures to stabilise the situation," he emphasised.

Former Defence Production secretary Lt Gen (retd) Syed Muhammad Owais agreed that regional stability was being disturbed by India. He said India was being encouraged in its weapons build-up by the United States, whose government's 'erratic and incendiary' policies were destabilising the world at large.

Netherlands backs India's bid for entry into NSG

Meanwhile, Ambassador of Iran Mehdi Honardoost met National Security Adviser Lt Gen (retd) Nasser Khan Janjua to discuss bilateral relations, economic prospects of CPEC, Gwadar, Chabahar and matters pertaining to regional and Muslim world's security situation.

An official handout said the NSA, while welcoming the guest, said: "Iran is our brotherly Muslim neighbouring country to which Pakistan has always extended a friendly hand and is keen to strengthen these ties in future."

The ambassador said the Muslim world was passing through challenging times and added that Iran believed that Pakistan could play a very constructive and balanced role in the given scenario.

While stressing the need for consolidating regional cooperation, the envoy said that cooperation was the only way to achieve sustainable peace in the region, particularly in the Muslim world.

He regarded CPEC a game-changer endeavour for the region and said that Iran was keen to be a part of it.

Pakistan urges NSG to adopt non-discriminatory criteria for membership

Discussing the importance of Chabahar and Gwadar ports, the envoy reiterated that Iran would never let its resources used against Pakistan and that both the ports would complement each other in a cooperative framework.

Both sides agreed that Pakistan and Iran shared a common future. "The most valuable part of the Pakistan-Iran relations is the mutual feeling of brotherhood among the people of both the countries," he added.

Broader understanding of each other's stance regarding key regional developments could consolidate Pakistan-Iran relations and pave the way to enhance bilateral engagements further, they agreed.

The ambassador extended an invitation on Regional Security Seminar to the NSA scheduled to be held early next year in Iran which the NSA thankfully accepted.