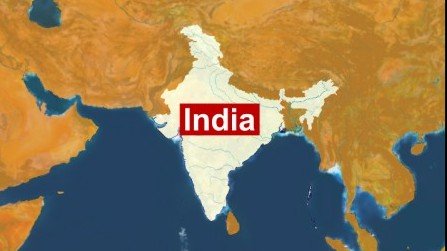 ---
RAIPUR: Indian police on Monday said they had arrested six senior Maoist rebels suspected of plotting an ambush that killed 76 policemen in the central state of Chhattisgarh last month.

The left-wing guerrillas have stepped up attacks in response to a government offensive that began late last year in the socalled "Red Corridor" stretching across central and eastern India. "During search operations in the forest of Dantewada district, we arrested six Maoists including a militia commander on Sunday night," Dantewada district police chief Amresh Mishra told AFP news agency by phone. "All the six were involved in the killing of 76 security forces, and they have revealed how they executed the plan to set the ambush and kill the policemen," he said.

The April 6 carnage in the Dantewada district of Chhattisgarh was the bloodiest single blow by the Maoists in their decades-long struggle against India's regional and central governments. The insurgency, which started as a peasant uprising in 1967, has been identified by Prime Minister Manmohan Singh as the number one threat to domestic security. Rebels in Dantewada also killed 35 people in a landmine attack on a bus earlier this month. Until now, the government has resisted calls to deploy the military against the Maoists, preferring instead to use regular and paramilitary police as the front-line force.

But Home Minister P Chidambaram – who has borne the brunt of public criticism over the handling of the violence – recently acknowledged that changes were needed and said he would request wider powers. Tribal groups and many rural areas have been left behind by the country's economic development, and poverty and discontent with local government corruption are seen as fuelling support for the insurgents.

Published in the Express Tribune, May 25th, 2010.
COMMENTS
Comments are moderated and generally will be posted if they are on-topic and not abusive.
For more information, please see our Comments FAQ