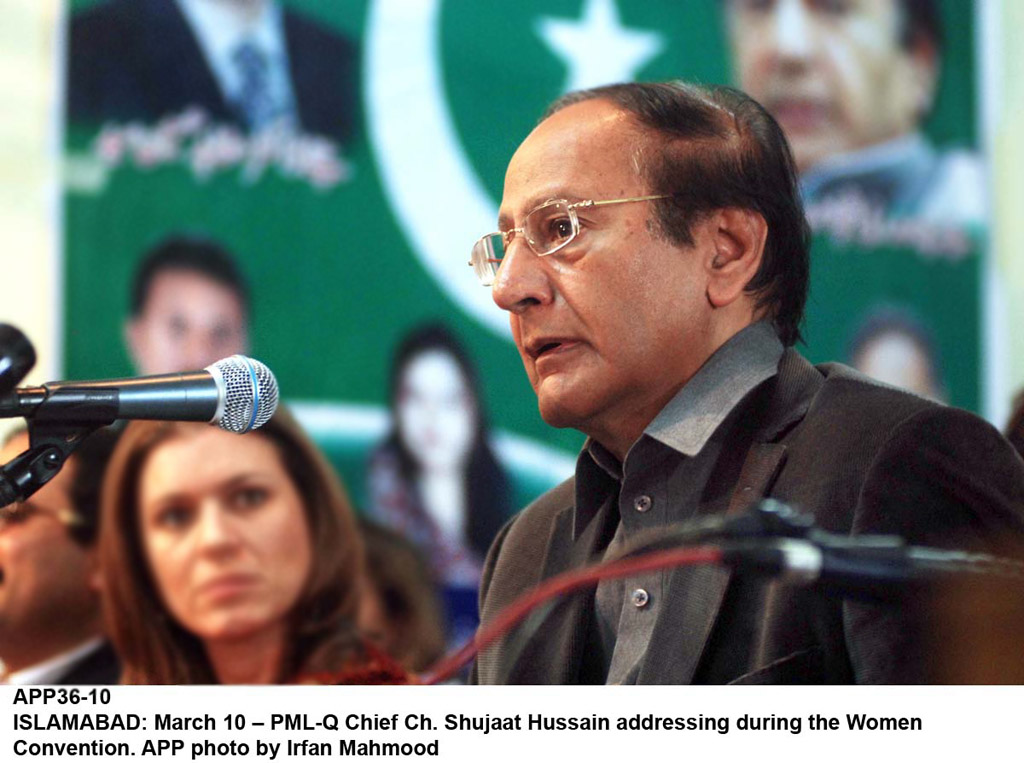 ---
LAHORE: Pakistan Muslim League-Quaid (PML-Q) President Chaudhry Shujaat Hussain has warned the government to refrain from making any changes to the blasphemy law.

He was speaking to a delegation of the Jamaat-e-Islami (JI) comprising Central Secretary General Liaquat Baloch, senior leader Dr Farid Piracha and Amir JI Punjab Mian Maqsood Ahmed, who called on him at his residence on Tuesday.

On the occasion, the PML-Q president alleged that the government interfered with the Khatm-e-Nubawwat matter under the cover of election laws and "now under a peculiar foreign and un-Islamic agenda, attempts are being made to get Namoos-e-Risalat (PBUH) laws changed through the Senate".

He said the mentioned laws "form the basis of the faith of every Muslim" and "the government should refrain from bringing about any change in these laws" as any such move could hurt the sentiments of millions of Muslims.

Hussain urged members of the National Assembly and Senate to be careful not to carry forward the "foreign and un-Islamic agenda of the rulers".

He said that the sit-in in Islamabad resulted from the incompetence and adamant attitude of the rulers "who should not act in this manner again so that the country may not face a crisis like this in the future".