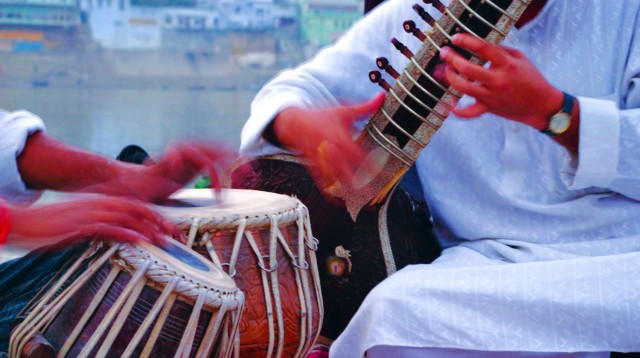 ---
LAHORE: Tibbi Gali and its surrounding area in Lahore, also known as the red-light area, have long since been known as a place of music production and dance delights.

Though the red-light area still holds a fascination for many, music academies and dance schools have been replaced by small factories where fake sodas are filled into bottles and unhygienic drinks are prepared. Additionally, the bazaar which leads to the area, once used to be a place where musical instruments were manufactured but has now been replaced by shoe stores.

A report compiled by the provincial Excise and Taxation Department on property tax of Tibbi City Sector reveals that the majority of the houses situated in the area are involved in manufacturing fake soft drinks of different companies. The report also touches upon the historical background of the area which came into being in the Mughal Period.

In Tibbi Gali area a lot of bethaks were run by famous classical singers and students came to learn music here. Now no such music academies exist in the area, but there are still some musical bands who offer offer their services for different occasions.

Nadeem Riaz, a classical singer and Punjab University gold medalist, said that the area had served classical music for a long time. He said that many ustads used to have their bethaks in the area but over the passage of time things had changed. "Music and the performing arts could not get their due respect and position in our society. People still consider such things taboo so over a period of time singers and dancers kept moving from Tibbi Gali to other places to gain some status and respect in society," he said.

Abrar Hussain, who is the manager of a popular café called Cuckoo's Den near Tibbi Gali, said that dance and music used to be the identity of Tibbi Gali but now cobblers have replaced dancers and musicians in the area.

Sunny Ahmad, a singer who was born and brought up in the area, said that it was true that the area had now changed into a place where fake soft drinks were prepared. He said, "Famous singers and musicians kept moving from the area and now only those are left who could not afford to get out of this place."

Published in the Express Tribune, May 25th, 2010.
COMMENTS (3)
Comments are moderated and generally will be posted if they are on-topic and not abusive.
For more information, please see our Comments FAQ