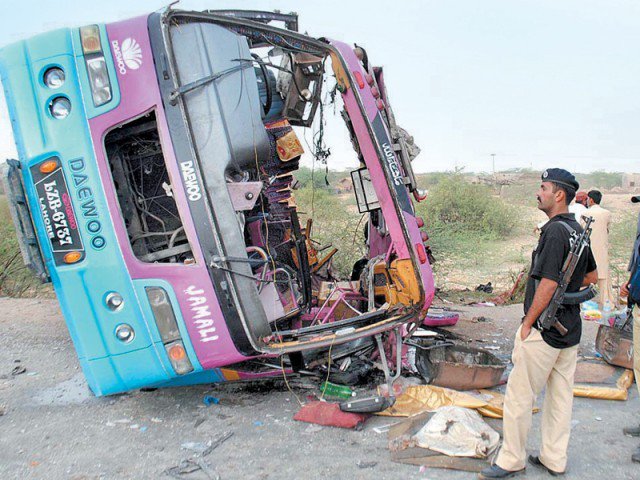 ---
HYDERABAD: Chief Minister Murad Ali Shah laid on Tuesday the foundation stone for construction of the dual carriageway on a deadly highway in Jamshoro, due to which thousands of people have died over the last two decades.

Speaking at the ceremony in Jamshoro, Shah said that in the first phase, a 64 kilometre portion of the 132-kilometre stretch of Indus Highway between Sehwan and Jamshoro will be built.

NHA can no longer collect toll tax on Indus Highway

For the second phase, he added, the government has issued the tender and the process will be completed in January next year. "Shaheed Benazir Bhutto had inaugurated the Jamshoro-Sehwan road which even after more than 20 years is a good road," the CM said. According to him, the addition of lanes on the existing two-lane dual way road was long due.

Shah, who belongs to a village near Sehwan, said that soon after becoming the the CM he directed former chief secretary Siddique Memon to prepare a project for the road. The Sindh High Court, which is hearing a constitutional petition, has also ordered the government to build the road and deploy motorway police to regularise traffic. The court has also barred movement of heavy vehicular traffic on the 132-kilometrem part of the highway.

"Soon I will travel on this road myself en route my village," the CM said. Shah said that for the residents of Kohistan, who suffer from water shortage as much as the people in Tharparkar, solar energy powered water supply schemes will be introduced.
COMMENTS (1)
Comments are moderated and generally will be posted if they are on-topic and not abusive.
For more information, please see our Comments FAQ