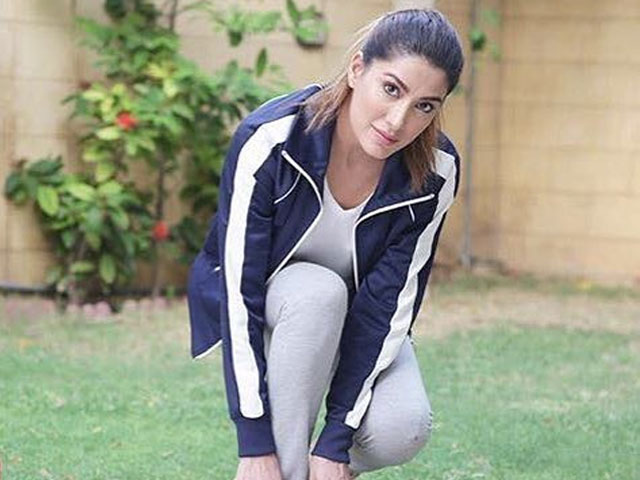 ---
With the New Year around the corner, now is a perfect time to gather your thoughts and have some resolutions ready.

The temperature has dropped which means we're all getting used to cosying up and munching away on the comfort food. And let's be honest, it's much easier to hide under a bunch of layers rather than brave the cold. The point is, all this is just a recipe for disaster – a recipe to put on more than a few kilos to be precise.

Compiled from SELF magazine, here are five ways to avoid piling on winter pounds...

1) Exercise outdoors




You may be reluctant to spend your time in the outdoors but Marjorie Korn, SELF magazine's food and nutrition associate editor suggests that you get yourself out of bed and embrace the fresh air.

Being in Pakistan, we all have our reservations stepping out to exercise but a good walk in the morning or in the evening post work, in a family park (which is safe!) might do you wonders.

Take up running, slow walking, cycling or whatever floats your boat. It's definitely better to burn those calories out in the nature rather than battling through those gym crowds. Research also shows that the refreshing burst of air will keep you wanting to go back.

2) Stock up on superfoods




If you don't know already, some foods can actually help you lose weight. That's right! Sweet potatoes or shakarqandi (which is very much in season!) contain a lot of fibre thus make you feel fuller longer.

Another is kale – the trendiest leafy green out there and also the most nutritious. If you have difficulty finding kale, go for good old spinach or paalak. And make apples your best friends because they are absolute stars.

 3) Low-calorie alternatives




Nothing hits the spot quite like a hearty scoop of gaajar ka halwa. However, you don't have to deny yourself this 'luxury', thanks to low-calorie alternatives.

Uday Chopra's shocking weight gain will blow your mind

Try using skimmed milk, brown sugar and low-fat ingredients to be able to enjoy your favourite comfort foods (or yummy desserts) without the guilt eating you up!

4) Have an eating plan




"People can freak out and set themselves up for disaster," states Korn. It's okay to have those gulab jamun during this festive season "but to make sure you don't overdo it you should be prepared to eat breakfast in the morning to get your metabolism going.  Also, try exercisng before the feast as it will influence the way you feel and the way you think about food," says Korn.

She continued, "Pick and choose which proteins and carbs you really want and wait 20 minutes before grabbing seconds to see if you're really still hungry."

5) Don't stress




From weddings galore to family reunions, there's no doubt this busy time of year can be utterly stressful which ends up taking a physical toll on us. Stressing makes your body hold onto fat and your hunger hormone levels rise.

Here's what you need to do to get Shahid Kapoor's killer body

Korn provided some easy steps to fight this season's stress. "Ready yourself with answers to all those awkward questions about work, love life and anything that could be uncomfortable," she says.

"And remember to rest. Getting a solid night's sleep is crucial. You'll definitely combat stress and make better food choices after catching enough sleep."

Have something to add to the story? Share it in the comments below.