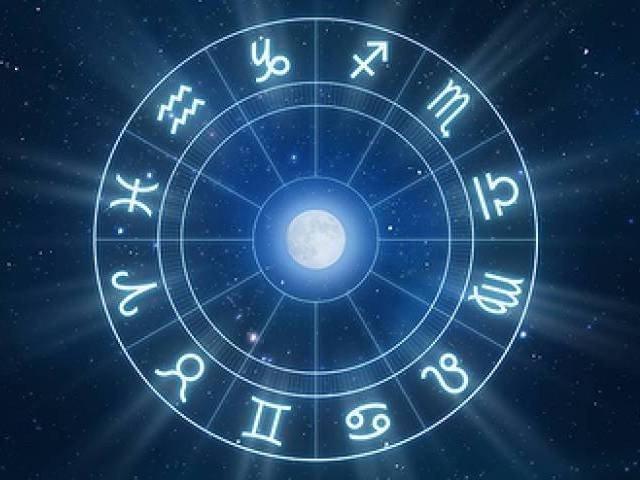 ---
Your Stars Today
Aries | March 20 – April 18


After weeks during which you've dealt with partnership issues, some straightforward but others very complicated indeed, you'll be relieved to know that most of those are settled. Those problems that remain are about the practical or financial side of plans and, while they're rather dull, they really can't be ignored.

Taurus | April 19 – May 19




Nobody likes being told they're about to be disillusioned. However, the insights you gain as a result of the clash between your ruler Venus and Neptune, the planet of both illusion and intuition, will clear things up. They will, in fact, help confirm that the worrying instincts you've had certain arrangements are justified.

Gemini | May 20 – June 20




Judging by the series of aspects being formed of several of the planets, including your ruler Mercury, to the planet of the unexpected, Uranus, over the coming weeks, sudden developments are inevitable. Unsettling as these will be in the short term, looking back on them, you'll realise they were vital turning points.

Cancer | June 21 – July 21




While your capacity to sense what others are feeling is a gift, it can lead to confusion. This is especially the case now, mostly because certain individuals aren't nearly as aware of their own feelings as you are. Say little and observe a lot. You'll soon figure out how to deal with them.

Leo | July 22 – August 21




Every year, around 21 December, your ruler the Sun moves into Capricorn. This year is unusual, however, because on the day before, the 20th, Capricorn's ruling planet Saturn moves there, for the first time in nearly thirty years and actually meets the Sun on the 21st, a significant encounter, for you and others.

Virgo | August 22 – September 21




Unsettling, if not annoying, as having to rethink plans you've only just organised may be, there really is no choice. Tempting as it is to try to do the minimum, that would be unwise. The more extensive those changes are, they more you'll benefit, now and over the coming days, weeks and months.

Libra | September 22 – October 22




Having been born under the thoughtful Libra, rather than blame problems or misunderstandings on others, you seek a solution. This time, however, others are to blame and, what's more, you're urged to discuss this frankly. Only when the individual in question realises the problems their carelessness caused will they be more cautious.

Scorpio | October 23 – November 21




The time has come to rethink, if not substantially reorganise, elements of your life. Disruptive as this seems, these minor changes will make it easier for you to recognise and benefit from the brilliant but not always recognisable, ideas and offers triggered by the bountiful Jupiter's presence in Scorpio, for the coming year.

Sagittarius | November 22 – December 20




Since 2015, the planet of discipline and focus, Saturn, has been positioned in Sagittarius. While you've learnt a huge amount, you won't be saddened by its departure, on the 20th. Even now, before it's moved on, you're beginning to recognise how much you've learnt and how profitable those insights will be.

Capricorn | December 21 – January 18




Although you dislike being dependant on anybody, obviously life doesn't work that way. However, when you first organised certain arrangements that make you feel uncomfortable or even vulnerable, you didn't make it easy for those involved. Things are moving swiftly and could change. Acknowledge their efforts and thank them now, while you can.

Aquarius | January 19 – February 17




Talking about changes in the structure of your life is one thing, but actually making them is quite another. Now that the planet of action, and of courage, Mars has moved to accent these matters, a shift in both your mood and in circumstances will mean you'll turn those ideas into action.

Pisces | February 18 – March 19




For weeks, if not months, you've been debating complex plans for the future. Just when you thought these were settled, yet more changes in the situation of others has meant rethinking things. Frustrating as this is, within days you'll realise that you, too, are reconsidering your own ideas and priorities.

Published in The Express Tribune, December 9th, 2017.
COMMENTS
Comments are moderated and generally will be posted if they are on-topic and not abusive.
For more information, please see our Comments FAQ