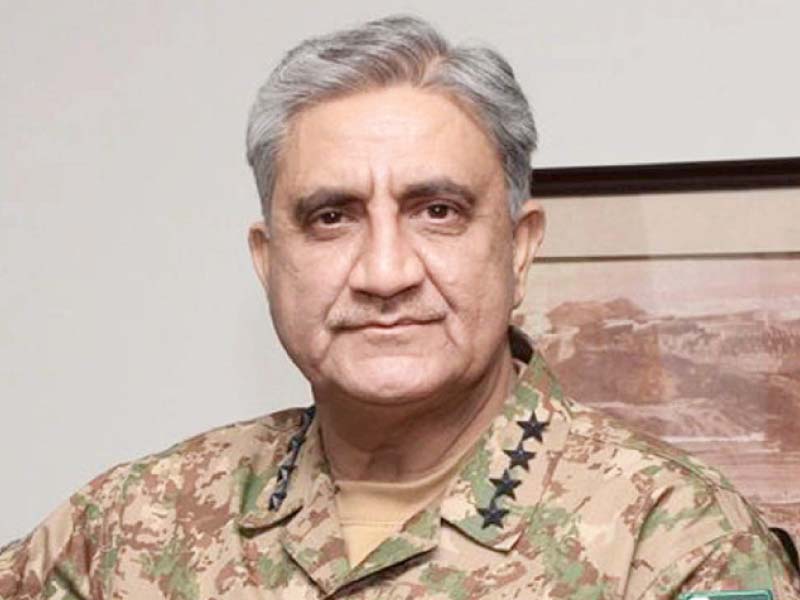 ---
ISLAMABAD: Army chief General Qamar Javed Bajwa on Tuesday briefed his top commanders about his 'military diplomacy' through his foreign visits and interaction with dignitaries visiting Pakistan.

Although the army chief did not elaborate, he is thought to have briefed the corps commanders' conference held at the General Headquarters (GHQ) in Rawalpindi about his visits to Tehran and Riyadh.

Pakistan is treading a careful path in a bid not to antagonise either Iran or Saudi Arabia. For this purpose, the army chief last month travelled to Tehran to assure the Iranian leadership that Pakistan would not take part in any initiative that targets the Islamic country.




Iran has been increasingly upset over Pakistan's decision to join the Saudi led military coalition. Tehran fears that the main purpose of the coalition is to further Saudi Arabia's agenda instead of fighting a war on terror. But Pakistan has assured Iran that its participation in the coalition is restricted to the counter-terrorism efforts.

US defence chief urges Pakistan to 'redouble' efforts against militants

At the same time, Islamabad has also reaffirmed its commitment to the long-term strategic partnership with Saudi Arabia.  Following the visit to Tehran, Gen Qamar accompanied Prime Minister Shahid Khaqan Abbasi to Riyadh.

According to the Inter-Services Public Relations (ISPR), the corps commanders also discussed regional and internal security situation with specific reference to Afghanistan. The forum concluded to continue efforts towards internal enduring peace while contributing towards peace in Afghanistan and the region.

"Progress of Operation Radd-ul-Fasaad, enhanced security measures along the Pak-Afghan border and recently initiated 'Khushal Balochistan' programme aimed at the stability of Balochistan through socioeconomic development and security was also deliberated upon," said the military's media wing.
COMMENTS
Comments are moderated and generally will be posted if they are on-topic and not abusive.
For more information, please see our Comments FAQ