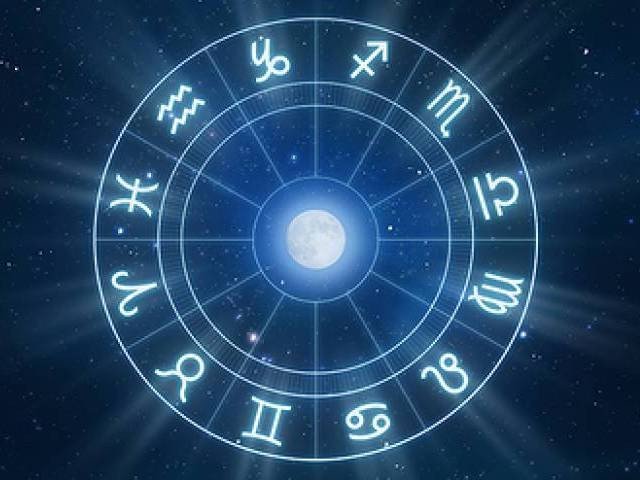 ---
Your Stars Today
Aries | March 20 – April 18
On 22 October, your ruler Mars moved to accent close alliances, personal or professional. In the weeks that have followed, you've talked a lot, learnt a great deal and resolved a few issues. However, one or two remain. Tackle these now, ideally before Mars departs this portion of your chart on Saturday.
Taurus | April 19 – May 19


Now that your ruler Venus has joined the Sun and the retrograde Mercury in the inquisitive Sagittarius, life should be getting more interesting by the day. True, you'll be facing confusion and all sorts of changes, many unsettling. Be patient. Within weeks, if not days, events will come together, often magically.

Gemini | May 20 – June 20




Although the recent Gemini Full Moon will have heightened your feelings, both pro and con, about certain issues, it will also have triggered sudden developments. That being the case, pressing as decisions seem, you're urged to keep things flexible until circumstances and your thinking on the matters in question are clearer.

Cancer | June 21 – July 21




Planning ahead may be a virtue. But during December's first half it would only complicate matters. The reason? It's a mix of the confusion triggered by the retrograde Mercury and your own uncertainty, which may not be fully resolved until the Cancer Full Moon on 2 January. Those insights will be worth waiting for.

Leo | July 22 – August 21




For longer than you care to remember, you've been diplomatically sidestepping certain potentially tricky issues. This isn't because they bother you but, rather, in the past they've upset others. While that once might have been the case, times have changed. The issues in question are unlikely to cause any reaction at all.

Virgo | August 22 – September 21




Judging by the current thrilling if unsettling planetary activity, intriguing developments are shaking things up, and almost every day. Exciting as these are, with so much going on, plans are unlikely to remain as they were first conceived. Knowing that, resist the temptation to fine tune arrangements and, instead, keep things loose.

Libra | September 22 – October 22




As a Libra, you have a unique understanding that the timing of a statement, query or challenge can influence the reaction of others as much as the actual matter in question. And with Mercury having just turned retrograde, this is by no means the ideal time to tackle tricky issues. If you can, wait.

Scorpio | October 23 – November 21




At the time of the Scorpio New Moon, two weeks ago, you'll have reviewed what needs to be done, then thought through, made plans and put some into action. Don't be surprised, however, if sudden events force a serious rethink, if not substantial alterations. While disruptive, these changes are timely and wise.

Sagittarius | November 22 – December 20




When the Sun moved into Sagittarius, about ten days ago, the focus was mostly on arrangements that had to change, and profoundly or, if that wasn't possible, come to an end. Now that's over, and you're in a period of powerful growth, although its direction probably won't be clear for some weeks yet.

Capricorn | December 21 – January 18




The last thing you're in the mood to do is discuss already tricky issues. But by Wednesday's potent link between the communication planet Mercury and your ruler Saturn, you'll realise frank discussion isn't just necessary, in the process you could define those issues and clear up confusion, and at the same time.

Aquarius | January 19 – February 17




A few days ago the impatient Mars clashed with your ruler Uranus, indicating misunderstandings if not out and out arguments. While, obviously, you'd have preferred to avoid these, looking back you realise how helpful they were. In fact, they've helped clear up conflicts that were getting worse by the day.

Pisces | February 18 – March 19 




It's rare that you say something or make a suggestion that goes amiss or is completely misunderstood, as seems to be the case at the moment. But then, with Mercury retrograde, minor misunderstandings can easily turn into major dramas. Knowing that, delve into, and deal with any such issues the moment they arise.

Published in The Express Tribune, December 4th, 2017.
COMMENTS
Comments are moderated and generally will be posted if they are on-topic and not abusive.
For more information, please see our Comments FAQ