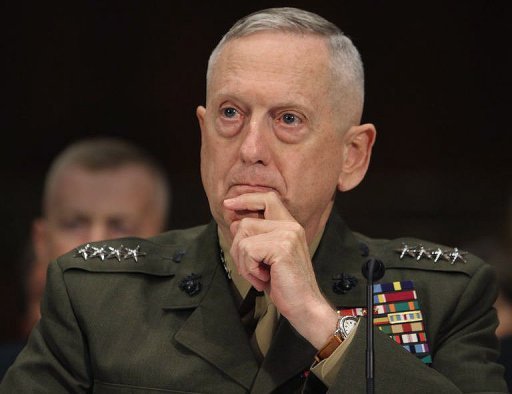 ---
KARACHI: The civilian-military leadership will adopt a 'clear cut decisive' stance during the visit of US Defence Secretary James Mattis to Islamabad on Monday (tomorrow).

The stance will be 'only cooperation will get cooperation'. Under the policy, Islamabad's response will depend on Washington actions.

This has two options: if US adopts parity, Pakistan will also cooperate in a balanced way, but if it continues its policy of demanding "do-more", then Islamabad will reply "no-do-more and no cooperation".

Sources in the centre said authorities have reviewed Pak-US relations and decided a coordinated strategy. No pressure and demand to do-more without any proof or information will be accepted. Pakistan will clarify that there are no militant safe havens or terrorist network on its soil as security institutions have purged the land of terrorists with their operations which will continue till the last terrorist exists.

Strategic pivot of Pakistan-US relationship

The government will also inform Mattis that the US should not expect unilateral cooperation from Pakistan. It will not conduct any joint operation with any other country on its soil. If US provides intelligence-based information about any possible presence of Haqqani group or any terrorist organisation on its soil, Pakistan will review the information and take coordinated operation against them. Pakistan will not allow anyone to hold an operation within its borders.

Sources said if the US defence secretary demanded any action against terrorist networks, Pakistan will ask for proofs. If Washington agrees to increase intelligence cooperation, Islamabad will also boost ties with the Trump administration within the limits of its policy of national security.

If US requests cooperation to establish peace in Afghanistan, Pakistan's response will be positive and will tell Mattis that peace in Afghanistan is only possible through reconciliation process and a coordinated peace formula should be devised. The four-nation coordination group can decide this. The government has always agreed to cooperate for peace in Afghanistan in light of its policy of national security.

US warns of repercussions for Pakistan over Hafiz Saeed's release

The US and Afghan governments should also expedite action against those terrorist groups which are hatching conspiracies using Afghan soil to destabilise Pakistan. Sources said that the two counties will discuss terrorism, mutual relations, peace in Afghanistan including other important issues.

Relations between the two countries are good and there is no tension, sources added.

Islamabad has reviewed Washington apprehensions in the new Trump policy. The two countries have held dialogue and US has informed Pakistan in diplomatic contacts that she wants to expand ties with Pakistan. The defence secretary's visit is significant for the future relations of the two countries.

Sources said Islamabad has gradually reduced dependence on US and is expanding its relations with China, Russia and powerful Islamic countries. Sources said Washington will have close ties with Pakistan because the Trump administration understands its importance in the region, especially in Afghanistan. Therefore, the US demand to do-more is limited to statements only. The US is trying to strengthen its relations with Pakistan using its dialogue policy.

Sources said possibly, Pakistani authorities will also inform Mattis about its reservations over the pro-Modi policy of the Trump administration. If the US authorities table any demands in support of India, Pakistan will reject them.
COMMENTS (1)
Comments are moderated and generally will be posted if they are on-topic and not abusive.
For more information, please see our Comments FAQ